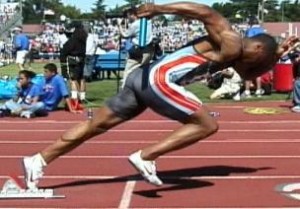 Are you a sports coach? As a Sport coach you spend hours with your athletes, so why not join forces with APA and learn how you can make your athletes faster yourself?
Workshops are a way to bridge the gap between coaches and trainers. We need to work together for one common purpose: to give the most and the best for the athletes that walk into our programs.  So come along and find out more about getting your athletes faster!
Title: Speed, Agility & Quickness Training for Sports
Time: 9-12pm Saturday April 25th
Location: Gosling Sports Park
Rate: £30.00 per coach/parent
Student Rate: (14+ athletes): £15.00 per student-  email daz@apacoaching.co.uk for a discount code
What have we got planned for you? 
Introduction and Overview of Workshop and APA (10 Minutes)
Prepare to Move by Moving to Prepare (20 Minutes)
Perform and teach a thorough team warm-up (coaches participate)
Allow for Q & A during this time
Foundations of Speed (20 Minutes)
Discuss the importance of mobility, range of motion, etc.
Discuss the importance of reaction training
Mechanics of Speed (20 Minutes)
Break the mechanics of speed down in this section. We take you through drills, as if you are first teaching your athletes about the mechanics.
We have you do it/feel it
Speed Drills (We pick our favourites) (90 Minutes of Content)
Name it
Demonstrate it
Break it down and teach it
Have attendees perform it
Show 1 or 2 variations
Indicate application to different sports (or specific sport that you are doing the clinic for)
Repeat this process for as many speed drills that we would like to cover.
Q&A (20 Minutes)
Places are limited so book HERE to reserve your place.
If you would like a comprehensive guide to getting faster that you can read from the comfort of your arm chair then check out the SAQ Training for Sports Bible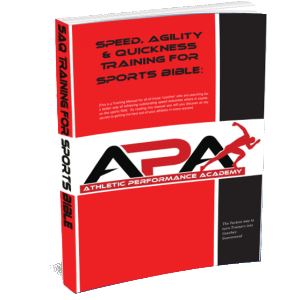 http://athleticperformanceacademy.co.uk/wp-content/uploads/2015/05/APA-Logo1-300x156.jpg
0
0
darren.drake
http://athleticperformanceacademy.co.uk/wp-content/uploads/2015/05/APA-Logo1-300x156.jpg
darren.drake
2015-02-13 15:17:27
2015-02-13 15:17:27
Speed, Agility & Quickness Training for Sports Workshop- April 25th