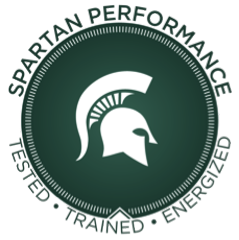 On Wednesday 1st July I had the opportunity to go to the University of Bath to listen to Joe Eisenmann talk about Spartan Performance, a programme which in collaboration with MSU SportsMEDICINE and Rehabilitation Medicine, provides an integrated, holistic approach to the care and training of mid-Michigan athletes, especially High School aged athletes.
Joe was invited by Team Bath to talk about his programme to their coaches at the world class facilities of the Sports Training Village in Bath.   More on his talk later.  First let's look at how the University of Bath do it: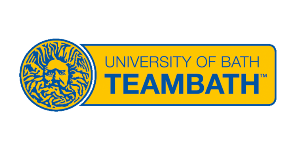 Team Bath have a Talent Development Centre which looks for athletes between the ages of 11-18 years old who take part in a range of sports or who have a chosen sport and are competing to a high level within their age group.  Their programme consists of after school sessions for children,
£5.00 a session based on attending one session a week
£4.50 a session based on attending two or more sessions a week.
| | | | | |
| --- | --- | --- | --- | --- |
| Monday | Tuesday | Wednesday | Thursday | Friday |
| 5.00-6.00pmSpeed & Agility | 5.30-6.30pm Learn to Lift/Strength Sessions | 5.00-6.00pm Learn to Lift/Strength Sessions | No sessions currently running | 5.00-6.00pm Learn to Lift/Strength Sessions |
| 6.00-7.00pm  Learn to Lift/Strength Sessions | 7.00-8.00pm Learn to Lift | 6.00-7.00pmSpeed & Power | No sessions currently running | 6.00-7.00pmSpeed/Agility/Power Sessions |
What I really like is that they make sure that every potential participant is assessed first following a written application, so they can learn something about the athlete first and then be put in the most appropriate group.
So how do they do it on the other side of the pond? Let's take a look at Spartan Performance
Check out the website HERE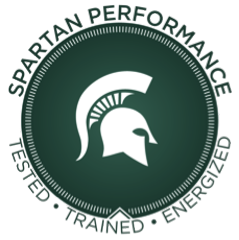 I came away from Joe's talk with lots of ideas for future growth.  Below are some of the key things I took away:
Difference between Multi-disciplinary and Inter-disciplinary
Although we think of the US being years ahead in terms of advances in sport, Joe said it's still pretty uncommon for practitioners to integrate.  Most high school athletes will still be coached in the gym by a member of the teaching staff, usually and ex college football player.  Even those that have access to sports medicine and sports coaching will usually go to different places to get these services and none of the practitioners speak to each other.
Because Spartan Performance is set up in collaboration with MSU SportsMEDICINE and Rehabilitation Medicine, it's a programme on one campus where the different faculty experts from within the University are not only on one site, but they also integrate.
"It's not experts working separately; it's the expertise that come TOGETHER- that is true integration."
Importance of Athlete Profiling
A typical athlete profile will include:
-3 day nutrition log analysis
-Psychological profile
-High speed treadmill video- running mechanics analysis
-Foot quickness: 4 square test
-Explosive leg power: 18″ drop jump
-Strength: two leg and single leg Leg press and Push up
-Agility: Pro agility 5-10-5
Joe made the point of knowing the athlete's cumulative workload- before they even train them.  In addition to testing, both Team Bath and Sports Performance will ask athletes to fill out detailed questionnaires about their training history and current sports participation.
This also means reaching out to their other coaches, as usually as well as going to Spartan for S&C they usually have school practice, team practice and often in more than one sports.
Be prepared to turn athletes away from the facility IF they are already doing multiple practices, doing S&C elsewhere and are generally really busy.  They do ask athletes to complete  pre-session wellness questionnaires but they can have pros and cons.
+ they can detect signs of fatigue if filled out properly
– athletes will cheat the system by falsifying the scores- it comes from the right place.  They want to train!
Therefore as stated before it's better if you can be pro-active and speak to the other coaches of the teams and start to build up a picture of what they do elsewhere and be prepared to coordinate their weekly schedules.
Session Structure- 90 minute session
Typically there will be six athletes to a group and the groups will move through different zones on a 20-minute rotation. In each zone is a different station.  As one group leaves the first zone another one enters.
Zone 1- High Speed Treadmill running: 12-30 x 4-60-sec, can go up to 30mph and 30%
Zone 2- Multi-directional speed: 8-25 sets including Fitlights technology
Zone 3- Power: 25-40 sets plyometrics and tethered four square
Zone 4- Functional strength
Zone 5- Recovery and nutrition
Hot off the Press!
APA launch group S&C squads for athletes 11 and above.
Inspired by my visits to Team Bath and hearing about Spartan Performance APA have finally been given the go ahead to open up the very successful strength & conditioning squads at Gosling Tennis Academy to the general public.  Once only available to our elite Tennis Academy players we can now welcome new athletes from all sports.
We are now  inviting young athletes 11-16 years old into our APA 4-5pm S&C squads. We are also inviting athletes over 16 years into our 10:30-11:30am pro team squads.  I think this is a great concept so please come along to Gosling Sports Park to take part.  It is pay as you go, £5 for GSP members and £7.50 for non members.
You can now book at reception.
http://athleticperformanceacademy.co.uk/wp-content/uploads/2015/07/Spartan-performance.png
240
239
dazdrake
http://athleticperformanceacademy.co.uk/wp-content/uploads/2015/05/APA-Logo1-300x156.jpg
dazdrake
2015-07-12 20:19:35
2018-05-27 20:12:51
What is Integrated Sports Performance? Insights from Team Bath