Hi there,
It's been a while since my last Blog but I was waiting for something worth sharing and I think this Blog will certainly get us all thinking.  I had a great morning at a workshop organised by Kirk Bowyer of Creating Athletes and the East Region Lawn Tennis Association.
LTA East Region Strength & Conditioning Workshop: April 29th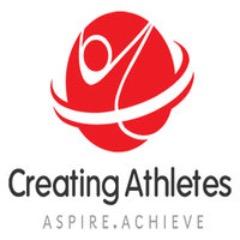 Kirk along with Sarah Hylton and Arran Peck from the LTA put together a great morning which included an on court Tennis practical session, then we had a presentation from Damien Bowyer of Norwich City FC and finally a Skype Q&A with Allistair McCaw.  I'll save the Allistair McCaw Q&A for next week's Blog!
Below is a summary of some of the key take home messages.
Movement session with Sarah Hylton and Arran Peck:
This session was designed to get the S&C coaches to think about on court exercises we could use to help augment a tennis skill by targeting improvement in some of the physical qualities associated with the sports skill.
What's important now- WIN?
For some S&C coaches this type of on court session may be outside of their comfort zone- especially if they don't understand the movement demands of the game of Tennis.  I think that it is important to respect that as S&C coaches we will make some long term improvements in KINETICS (Think: More force) by doing all the great work we do in the gym with squats, deadlifts and lunges etc.  But I also think there are some 'quick wins' that we can make NOW if we can appreciate how to better express a movement by coaching the KINEMATICS (Think: Correct positioning of the joints). So it is always useful to think about the 'now' too.
Scenario 1: Lateral movement out wide: ability to recover quickly
S&C Intervention:
We broke down Agility- which is being put under the microscope here into it's subcomponents.  This is not an exhaustive list.  These are just examples:
Strength (isometric, concentric, eccentric)
Power (explosive, reactive)
Dynamic Stabilisation (proprioception)
Coordination
As a group we came up with a few drills to develop the physical component- working at the high end of movement demand and regressing back to the appropriate level of challenge.  It was felt recovery could be enhanced if the athlete could push back with outside leg more explosively.
Example:
Starting with the highest challenge first
Assisted band work- where the athlete is being pulled into the position which challenges the deceleration component and they have to push back against resistance.
Lateral ice skaters- back and forth- with or without a vertical single leg hop included
Lateral ice skater- with a 'freeze'
Controversial topic: Flexibility in Tennis
We also discussed Flexibility related to wide movement.  This is the moment where I am going to raise a topic for discussion- do current and future stars of the game need as much flexibility as Djokovic- current world number 1 in Tennis to be as great as him?  I.e. should younger players (and current pros) be looking at him and saying that I need to be that flexible?
Here is my thought on the subject- a degree of flexibility is required for all sports- some sports need more than the average amount and other sports may even benefit from a degree of stiffness around certain joints.
As we will see in the Injury Prevention presentation which I discuss below, it is definitely worth monitoring the length of muscles around certain joints- especially during Peak Height Velocity.
But ask yourself this, when Federer was dominating the sport of Tennis at his peak were we all looking at him and thinking that players needed to be as flexible as him? No we were talking about his unbelievable grace and poise of movement.  Is there in fact a tactical reason why Djokovic allows himself to get into defensive positions where he has to hit on the reach compared to Federer who you may argue finish points sooner before he is ever on the run.
Scenario 2: Lateral movement out wide: ability to load leg
How could we encourage the athlete to load his thigh more? And drive up into the shot.
[My personal opinion is that we can go down the wrong path here if we start putting too much emphasis on loading excessively- particularly on fast hard courts as it can disturb the natural sequence of the kinetic chain.  If you are almost 'waiting too long' you can lose the energy you built up in the legs and can hit the ball too late. But as a principle of loading the legs to hit a shot yes- I would like to see our younger players getting into the sort of positions you see Mr Federer in above]
Example:
Starting with the highest challenge first
Medicine ball throw (dynamic)- where the athlete moves with the ball into the position first and then throws the ball back.
Medicine ball throw (static)- where the athlete is stationary whilst they throw it to the coach
Weighted vest / resistance band- where the athlete has to work harder with the legs to overcome the vertical resistance (vest) or lateral resistance from the band
Scenario 3: First Serve- ability to load leg
I hold the opinion that we can find ourselves going down the wrong path if we try and be too specific in overloading the serve action.  I have read Mark Kovac's journal article: 8 Stage Model for Evaluating the Tennis Serve: Implications for Performance Enhancement and Injury Prevention.  For those of you interested he has also followed up with some great seminars which are available online where he describes:
a) the importance of getting the hips back to properly load the legs- and the related single leg squats and lateral band walk exercises we can do to develop the lower extremities
b) the serve acceleration phase- in terms of a shot putt type action rather than a typical baseball type throw and the associated shoulder exercises we can do to condition the upper extremities.
There are no doubt benefits to strengthening the body to help with the serve.  The group came up with some jump progressions which emphasised a hip back start position.
Example:
Starting with the lowest challenge first
Squat jump (no counter movement) to jump to a knee height box
Counter movement jump to box
Side on counter movement jump to box with quarter turn in air- so you land in same position as exercise 1 and 2
Injury Prevention Presentation with Damien Bowyer, NCFC Academy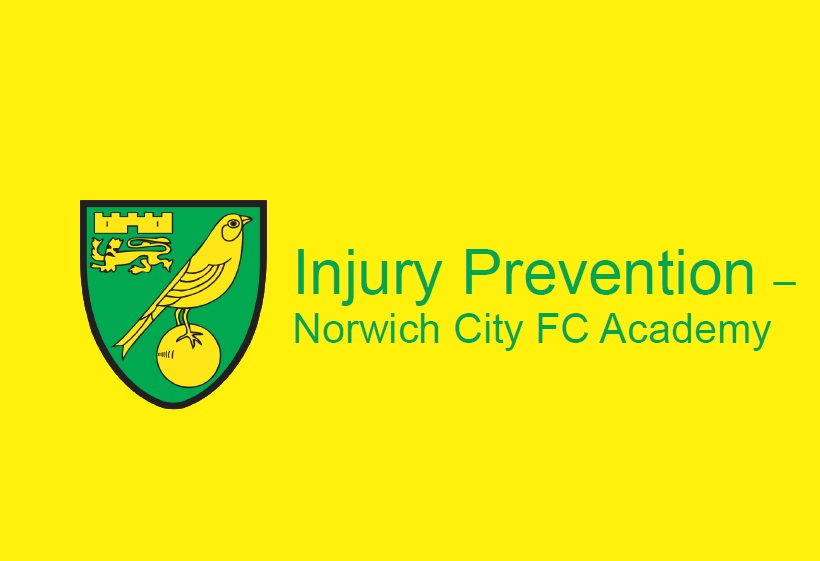 Here are a few key take home messages:
Football Clubs can expect 88% player availability across season with a typical pro experiencing two injuries per season
Youth football is associated with higher occurrence of non-contact injuries which coincides with rapid changes in stature and mass at the time when there is also increased exposure to training and competition.
Injury Prevention Strategies must be multi-faceted
S&C sessions are informed by Movement Competency Screening which is conducted 3 times per year and follows a progressive strategy as players progress through their athletic development
Pre Peak Height velocity (Movement competency based) strength programme versus Post Peak Height Velocity (phased implementation of strength/power/plyometric programme).  Damien acknowledged that some athletes move better under load and so may be introduced to load sooner. This represents a departure from their original philosophy of not loading until after PHV.
Question mark for me over whether 20-30 minutes three times per week is enough but I acknowledge that this is built along side units of activation and warm-ups.
Use of Mathematical algorithms with good validity/reliability to predict time and length of PHV.
More regular monitoring of flexibility during Peak Height Velocity (calf, hamstring, hip flexor/quad)
Modification of loading during periods of rapid growth
Summary:
Hope that has got you thinking about your own programmes.  Let me know your thoughts.
http://athleticperformanceacademy.co.uk/wp-content/uploads/2016/05/Norwich-City-FC-1.jpg
561
820
dazdrake
http://athleticperformanceacademy.co.uk/wp-content/uploads/2015/05/APA-Logo1-300x156.jpg
dazdrake
2016-05-01 14:36:26
2018-05-27 20:12:49
Injury Prevention strategies- Norwich City FC Academy