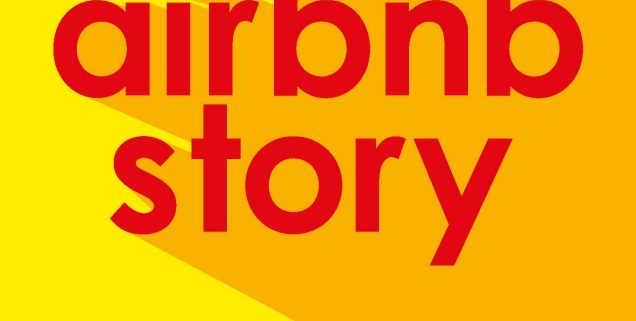 How to Make Billions of Dollars….and Plenty of Enemies
I took four books with me on holiday.  I wanted to reflect on my vision for APA and take some inspiration from some successful businesses- I thought I'd look at one business 'AirBnB' and one iconic sports team, the New Zealand All Blacks.
This blog is a sort of book review come personal reflections of ''the Airbnb Story.''  I'll discuss ''Legacy,'' the book about the All Blacks next time.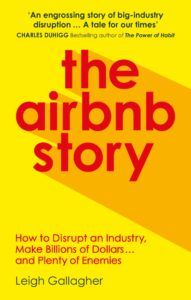 AirBnB is a fascinating story of three business partners lead by Brian Chesky told by a journalist who spent some time with them. It's the time told story of struggle and perseverance but it gives a fascinating insight into their growth that makes compelling reading.
Originally called Air bed and breakfast- the idea came when two of the three business partners needed to make rent and decided to rent out one of their rooms with an air mattress, during a weekend when there was going to be a big conference in town and hotels would be fully booked.  Initially it took three website launches before it took off- each time the issue was that no one wanted to list their home if no one else was going to book it.  They were successful when big conferences came to town and hotels were fully booked in their local area.  However, they couldn't get it to grow.
The initial slogan was ''stay with a local while travelling,' which I believe was upgraded later to '' Living like a local.''
Conceptually this is about offering a different kind of experience to the inner city hotel experience.  There are a number of reasons why this kind of product would go on to work with people who have:
Desire for authentic experiences over things
Hunger for anything that claimed to have a purpose or mission
Anti-establishment and anti-corporate leaning
Desire to seek out community wherever they could find it
The chance to connect
Spirit of adventure
Attract Attention
Like anything the more people use something the more valuable it becomes.  They knew that their success or failure lay in their ability to generate news coverage.
Tip 1: Pitch a local story to smallest blogs you can find – the smaller they are the more likely they are to pay attention to them.
Once it got off the ground they had achieved what was known as a ''product/market fit''- when its concept has both found a good market- one with lots of real, potential customers- and demonstrated that it has created a product that can satisfy that market.
Building a Company
I liked reading that the founders had noticed that all the companies they admired had a strong mission and a set of defined core values.  The core values help define the kind of people they want to bring in.
It's also important to ask the question, ''why should customers use us?' and another way to say this is ''what is our unique selling point?''  I only used Airbnb for the first time this Easter (because many of the hotels were outside my budget) and I wasn't going to go to a hostel again!!  It was clear that Airbnb was leading the way with its 'quirky' product and low costs.  Certainly I wasn't aware of its competitors.
Steve Jobs Three-Click Rule
But reading this book I realised I actually had plenty of choice- the reason it took off was down to several things but much of the explanation lies in the product itself, and the user experience on the website.  You could literally book a room in someone's house as easily (and safely) as you could book a hotel room.  The website and the experience had to be:
–frictionless
–easy
–beautiful
–never more than three clicks away from booking a room
One of the business partners had a wonderful computer programming background who was able to innovate in the coding aspects to create a booking website that could do everything they wanted it to do and probably a lot of things their competitor's website couldn't.
Learning to Lead
Chesky was a natural leader- he had a knack for ring leading and a near pathological curiosity. He calls his practice ''going to the source.'' Instead of talking to 10 people about a particular topic and then synthesizing all their advice, he reasons, spend half of your time learning who the definitive source is, identifying the one person who can tell you more about that one thing than anyone else- and then go only to that person.
Chesky also had some pretty privileged contacts as his business grew in wealth such as Mark Zuckerburg, owner of Facebook.  But Chesky insists there are always good mentors, regardless of someone's level.  If he had been meeting with some of these heavy hitters while he was an unemployed designer, he points out, it wouldn't have been useful.  There wouldn't have been anything to give back in the conversation.  It's a matter of picking people that are, at least, a couple of years in front of you.''
Because Chesky is an infinite learner he was able to scale with the company.
When he needed an even bigger performance from his team how do you get them to take things up a notch? How do you get people to play at the next level when they are already tired, they haven't seen their families very much and they just need time to have a rest?  You can't ask them to work harder but you can ask them to massively up-level their thinking.
I took from this that to help them to adopt a new way of thinking about something it is helpful to have a North Star.  Airbnb needs to be more a calling than a job- built on a mission to ''create a world where you can belong anywhere.''  A goal for 2020 was orientated on how many people can experience belonging in a deep, meaningful, transformatiomal way.
''pessimists are usually right, but it's optimists who change the world.''
How do you build a culture where everyone believes they're changing the world?
It is clear the founders knew what the things were that their customers would value (living like a local) and also knew what their employees would value so they could massively up-level their thinking.  They need to feel an important part of a mission to create a world where you can belong anywhere!
Where I am next presenting?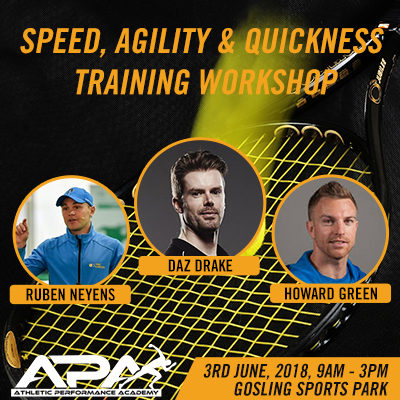 Speed, Agility & Quickness Training for Sports Workshop
Dates: 3rd June 2018  09:00AM-15:00PM Location: Gosling Tennis Academy, Welwyn Garden City, AL8 6XE
Book your ticket HERE
Since you're here…
…we have a small favor to ask.  APA aim to bring you compelling content from the world of sports science and coaching.  We are devoted to making athletes fitter, faster and stronger so they can excel in sport. Please take a moment to share the articles on social media, engage the authors with questions and comments below, and link to articles when appropriate if you have a blog or participate on forums of related topics. — APA TEAM
http://athleticperformanceacademy.co.uk/wp-content/uploads/2018/04/Airbnb.jpg
1000
636
dazdrake
http://athleticperformanceacademy.co.uk/wp-content/uploads/2015/05/APA-Logo1-300x156.jpg
dazdrake
2018-04-25 16:19:38
2018-04-25 16:19:38
How to Make Billions of Dollars....and Plenty of Enemies