Hey Everyone,
A couple of weeks ago I  presented at the APA Speed, Agility & Quickness Training for Sports Workshop.  If you have ever been to one you know it's normally a four hour format and we cover the four types of speed that I refer to at APA:
First step speed
Straight ahead speed
Multi-directional speed
Sport specific speed
For this workshop I invited a few guests to present with me and we went for a six-hour format.  In the morning there was a theory based presentation from myself and Howard Green, and Ruben Neyens did a practical session.  Then in the afternoon we all did a practical. In the last blog I summarised my theory presentation (Speed Tips from World Class coaches- part 1) .  In this one I have taken inspiration from Ruben's practical- this is part 2!
What really struck me was the learning environment that Ruben created.  You'll get to see more of what I'm talking about if you go to this year's Lawn Tennis Association (LTA) National Conference- he's a keynote speaker.  He talked about the performance playground idea- a concept I first heard from Darren Roberts. It actually felt a little bit uncomfortable for me to see the child stumble through the exercises.  Ruben would set up the task- and then let the child practice it while he spoke to the audience for a few minutes.  My instinct was to want to step in and give the child more information on how to do it better!  It really benefited me to see his approach because I would say I'm a reluctant observer- I want to be at the centre of the learning.
I took the time to reflect on "how children learn new skills" and this was the basis of the staff in-service training I gave last Friday.  Below is the summary of the presentation.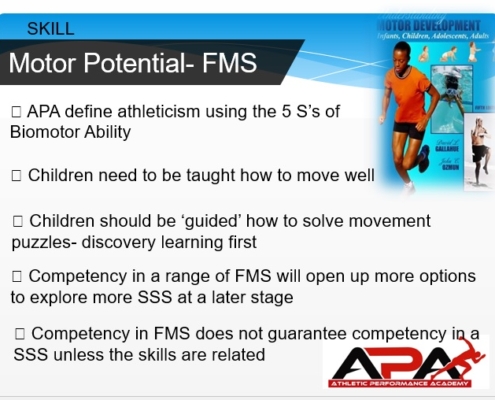 If you want to see the full presentation I will put the video below.  One of the key discussions about how children learn new skills is the concept of 'Discovery Learning.'
Discovery Learning- the 'How'
At the beginning of his coaching practical Ruben said that he preferred to set up a drill and then leave the children to practice it without the coach saying anything.  He thinks an important part of talent ID is finding out which children are open to learning, and actively seek out opportunities to learn.  Most of the time, children with a healthy attitude to learning would ask him 'to watch them to see if they were doing it correctly,' or they would ask him to show them something more difficult.
After a few minutes he might ask, "Would you like a tip?" to which they might reply Yes or No.  Then he would give them just one or two instructions to 'draw their attention to something that will improve the movement.
It was also noticeable that in more complex movements such as changing direction he would use a 'constraints based' coaching approach.  So in order to learn how to decelerate more effectively when changing direction the child had to place a round circular cone on a large traffic cone.  This 'constraint' using specific equipment required a strategy involving precise movement which by its nature made the child take more care to slow down in preparation for this task.
In all cases it was noticeable that there wasn't a lot of instruction and verbal coaching.  Ruben was more of an observer and would respond to the athlete.
Education of Attention
The process of an more experienced coach selectively introducing the novice to the right aspects of the environment is known as 'education of attention.'  This involves:
Showing them landmarks that orientate his or her activities
Helping them Learn what to notice and do
Assisted Imitation
Mimikry is one of the most powerful ways to Learn what to do, and that's why doing a demonstration and then asking the child to copy is such a central part of the coaching process.  Ruben would give a good demonstration and then would let the child copy him.  He didn't really use many words to describe or explain what he was looking for- he mainly showed it. If the child was not quite doing it right, he would ask them if they wanted a tip.
Progression not Regression
Ruben said he preferred to start with a simple skill and progress.  This was every child is able to feel confident in their ability to get involved and do the task.  You can then progress it for those individuals who need a higher challenge.  Ruben would take a simple task and add layers of complexity to it until he reached the limit of the child's ability and the skill started to break down.
He also said it is important to have an idea of where you would like to go with the session but as far as strict session planning goes he said no- he prefers to have a box of tools and then he will go to his toolbox depending on how we feels the children are responding to the tasks.
I had to reflect on this myself as I tend to want to change the stimulus independent of how the children respond to it.  I move on because my session plan and my watch tells me it's time to!! This is something I will reflect on.
Frans Bosch talks about Dynamic Systems theory and the complexity of the human motor apparatus. He talks about needing a 'Psychophysical' environment that provides a setting to exploit movement variability as a mechanism to enhance an athlete's adaptability.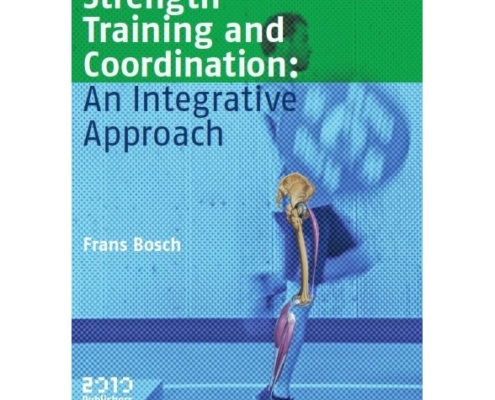 For me personally, you can either  start with the end in mind and regress if needed, or start at the bottom and progress (as Ruben demonstrated).  I don't know if you can say that one is right or wrong as both will have consequences.  The consequence of starting with the more simple skill is that advanced athletes will get little challenge from the easier progressions.  The advantage is that it is inclusive and enables all the group to feel confident- and you can slowly dial up the difficulty until everyone finds the level of challenge appropriate for them.
One thing I think we need to talk about besides 'Confidence' gained from Competence is Safety.  I'm all for starting with the end in mind- or at least moving quickly to where the athlete is challenged if we do in fact start at the easiest progression.  I understand that part of ecological psychology is to let the person learn to manage risks in their environment.  If you take away the risk you take away their capabilities to assess risk because you remove it- such as what many councils do with playgrounds.
But what if the child lacks the physical (and sensory) abilities to "actively [and safely] explore the possibilities afforded to them by the environment?  Isn't their an argument for a basic level of motor skills?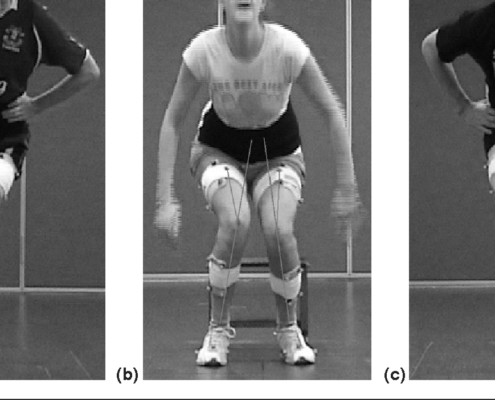 Frans Bosch say that the relationship between strength and coordination needs to be better understood and they should in fact "be treated as a single unit.  Since force has a strongly coordinative component and motor control limits production of force, the laws of motor learning are important within strength training."
My personal opinion is that even if it is true that a 'precisely taught lifting or jumping/landing technique will not be remembered, for it is not universally applicable'- we need to first determine a stable technique.  So can the athlete control their joint position in a squat- then a counter movement jump and finally a drop jump? Let's get it stable first and then add variability to the movement patterns.
According to Bosch:
Stable yet flexible movement patterns do NOT develop by learning techniques PRECISELY, but through self-organisation from COMPLEXITY.
My personal tendency is to start at the bottom and work up.  Think of a driving instructor.  Would you expect a driving instructor to take a novice driver on to the main busy roads on the first lesson if they have no prior experience? No, they have to learn the fundamental driving skills first of how to put the car in gear, accelerate and decelerate.  Once they have basic control of the vehicle they can they take it on the main roads and learn how to interact with a dynamic environment.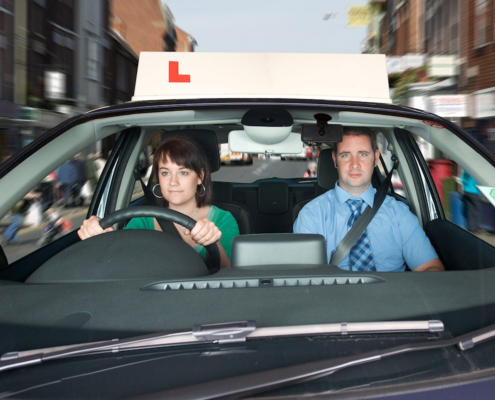 This leads me onto the second part of this blog.
Functional Movement Skills (FMS)- the 'What'
I believe it is important to explore a range of FMS in early development.  I also believe that 'targeted' FMS will augment/accelerate performance in Sport Specific Skills (SSS). Like nearly every aspect of Strength & Conditioning there seems to be a number of categories of FMS according to different organisations.
For example: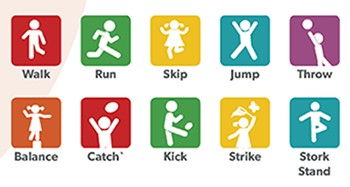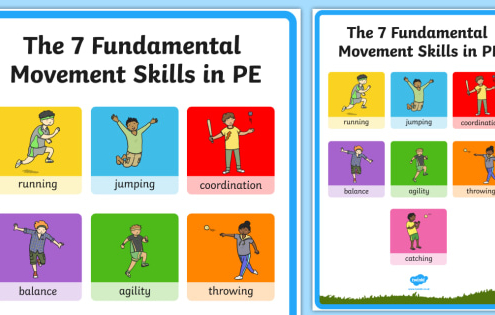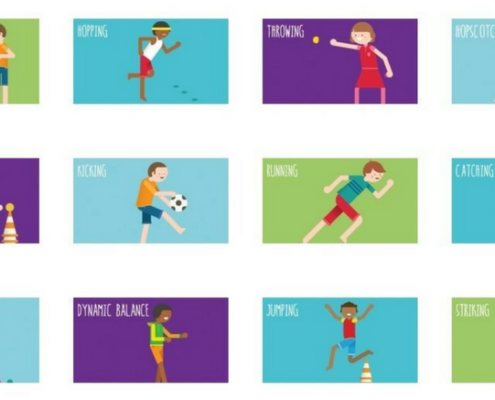 And here are some more: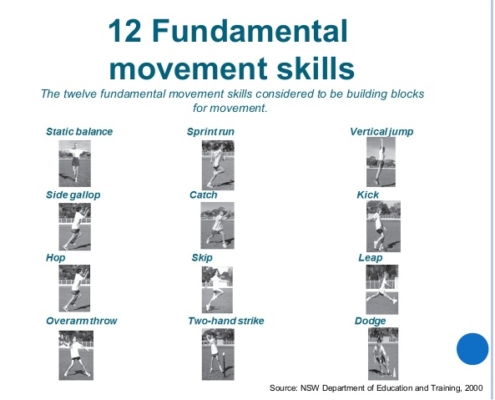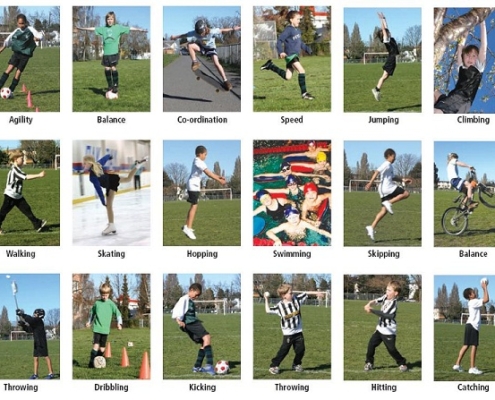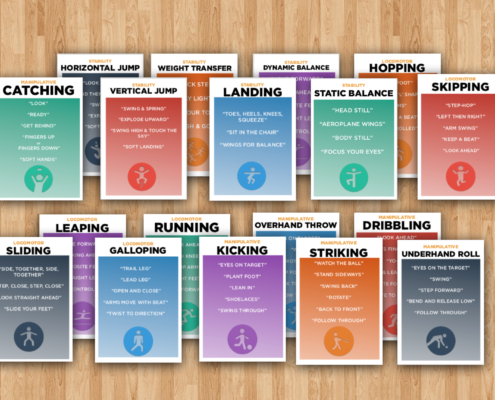 For me I like to keep it simple- FMS are basically forms of Locomotion, Manipulation and Stability.  To make it even simpler I refer to Coordination (Locomotion and Manipulation), Balance (Stability) and Reaction Speed
I'd encourage you to check out the video below.  I have also included the journal article for more info. Youth Physical Development Model 2012
As I said, I believe it is important to explore a range of FMS in early development.  However, I also feel it is important to ask yourself what you expect to happen by doing a range of movement skills? Is the belief that elite athletes become elite because they played several sports as a youth? I don't believe that.
I think elite athletes who were famous for being great in several sports and had a choice which sport to go into- were just supreme athletes who were going to make it in spite of the system they were in not because of it.  They probably would have succeeded regardless.
No, that's not why I encourage children to develop a broad encyclopedia of movement skills (Fundamental skills). It's because I want to give them options in later life to feel confident they can try a range of sports.  I never did gymnastics as a child- I wish I had.  I now have a fear response to falling, tumbling, rolling and it makes me nervous about trying activities that require these skills, even related skills like diving off a diving board etc.  When they are young (5-10 yrs) let them learn how to move in all kinds of ways.
As an extension to their development it's also for that same reason why I would encourage them to play a range of sports in their early years (10-14 yrs) before they specialise.
Do Fundamental Movement Skills enhance Sport Specific Skills?
As I said earlier, I also believe that 'targeted' FMS will augment/accelerate performance in Sport Specific Skills (SSS).  If you go to the end of my coaches presentation I will show a research study highlighting that those children who performed best in a FMS- 'surmounting obstacles' using a specific task- running across obstacles- were also the best at performing gymnastic skills.  The highest correlation between running across obstacles was with a gymnastic task involving a springboard jump on the vault.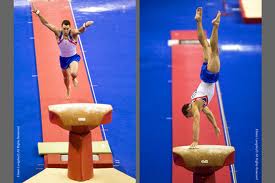 It's not surprising that children best at running across obstacles would also be best at using a springboard to jump on a vault.  So the degree of transfer from a FMS to a SSS is going to be based on the similarity of the two skills!  This shouldn't be a surprise- and it's not a case for specialisation.  It's simply saying that learning is task specific.  Give children lots of different movement experiences in early childhood so they have options in later life.  As they increasingly specialise and training transfer becomes increasingly important then naturally the pool of activities that you choose from on a daily basis will narrow to those most similar to the actions of your sport.
Where I am next presenting?
Level 2 Certificate in Strength & Conditioning
Dates: 23/24 June 2018, and 21/22 July  09:00AM-17:00PM Location: Gosling Sports Park, Welwyn Garden City, AL8 6XE
Book your spot HERE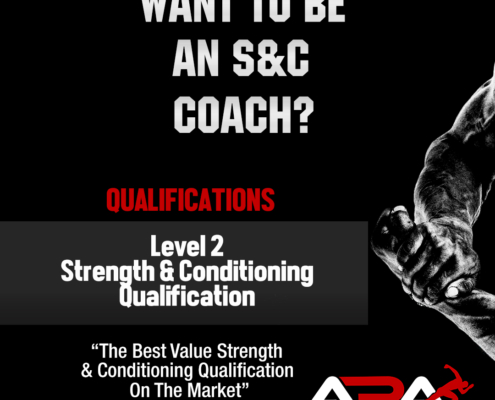 Hope you have found this article useful.  Remember,
If you're not subscribed yet, click here to get free email updates, so we can stay in touch.
Share this post using the buttons on the top and bottom of the post. As one of this blog's first readers, I'm not just hoping you'll tell your friends about it. I'm counting on it.
Leave a comment, telling me where you're struggling and how I can help
http://athleticperformanceacademy.co.uk/wp-content/uploads/2018/06/FMS9-driving-lesson.jpg
1600
2400
dazdrake
http://athleticperformanceacademy.co.uk/wp-content/uploads/2015/05/APA-Logo1-300x156.jpg
dazdrake
2018-06-17 13:49:48
2018-06-17 13:51:08
What S&C Coaches can learn from Driving Instructors