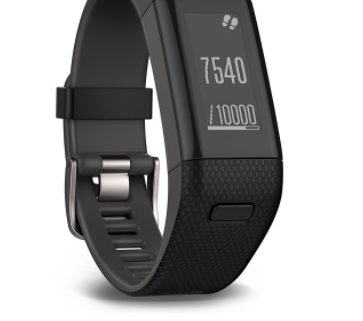 Last Thursday I had the privilege of presenting to a group of Master Performance Coach (MPC) candidates at the Lawn Tennis Association National Tennis Centre.  This is a Level 5 Tennis coach qualification and represents the highest level you can get in Tennis coaching.
I've previously wrote about Heart rate Monitoring which you can read HERE and HERE so this blog specifically goes through the presentation I gave and I also thought it would be helpful to give some advice on what type of heart rate monitor to buy!
You can hear the presentation I gave below:
On the day we went through a RAMP warm-up, to consolidate their learning having previously been taken through this on their last module.  Then we got stuck into the main topic of 'Energy Systems Training for Tennis' and the use of Heart rate monitors.
Drills you can do to ensure you get the Heart Rate into the Very Hard Zone
I don't specifically mention this in the presentation as the coaches did this in the practical but here is a protocol that can be used to hit the Anaerobic Glycolytic energy system that will take account for individual response.
I am aware Benedikt Linder uses Heart rate training zones for some of the on court conditioning with the Swiss Tennis Federation. In this blog I talk about spending at least 15% of the squad in a heart rate training zone of greater than 80% Maximum Heart Rate.  When training the Anaerobic Glycolytic energy system you want to work them hard, then let them recover a little bit but not enough so they fully recover.  How do you know when to start and stop the drill, especially when you have different levels of ability and fitness?
From what I remember a specific routine that Benedikt Linder uses to ensure this is a routine of work until they get to about 95% MHR- which might take around 20-30sec followed by rest until it drops to 80% MHR- which might take 30-40-sec. Do this 6-8 times per set, 3-min rest between sets and do 2-3 sets.  Usually it will take around 10-15 balls fed side to side to get the heart rate into this high zone.  As soon as it does you can let them rest.
When I was chatting to National Coach Nick Weal we agree that you want them to still be able to split in the middle of the court and use cross-over steps, and be able to get behind the ball.  You don't just want them running side to side in straight lines and reaching for the ball with a lunge and a slice!!
Take Home Messages
=> Heart rate is a good way to monitor intensity levels of Tennis sessions
=> Plan your week to include specific sessions which can be used to improve endurance on the court where athletes spend more than 15% of 2-hour squad in a Very Hard Training Zone (>80% Maximum Heart Rate)
=> Minimum stimulus load vs. maximum destructive dose.  Two to three sessions per week are more than adequate to increase the conditioning levels of your players.  More does not necessarily equal better.
Want a Recommendation for a Heart Rate monitor?
Check out this LINK where you can find out about some research on fitness trackers
Fitness trackers have become ever more popular, helping people better monitor their health and activity levels – but with all the options out there, it's easy to get lost in the hype. That's why the research team (Reviews.com) evaluated 87 models on the market, considering factors such as sensor accuracy, battery life, and app integration. After personally testing their finalists, they came up with three top picks: best for endurance training, best with a GPS, and budget-friendly best.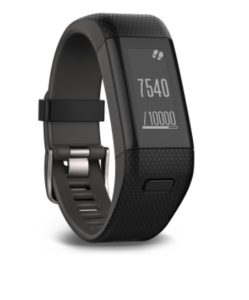 Team Training
Check out FirstBeat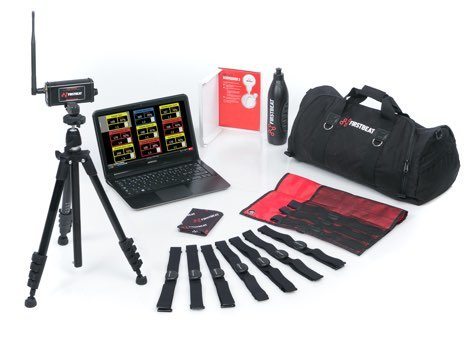 I've used FirstBeat monitor with teams and I like the Training Effect and EPOC values it provides which give you a bit more information into aerobic stress than just heart rate alone.  This is particular useful in intermittent sports like Tennis where a lot of the aerobic load comes from the recovery period.
On a budget?
Check out Polar H7 Blue tooth

I've used this a lot with my individual athletes.  You can pick up the belt and unit for around £40.  You can download the app 'Polar Beat' and it gives you pretty decent feedback straight to your smart phone.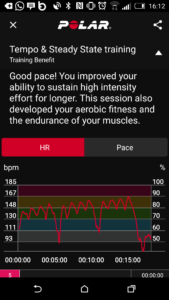 Where I am next presenting?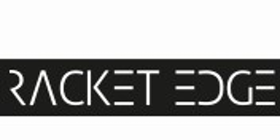 Tennis Fitness, Sport Science and Coaching Conference
Dates: 9th December 2017  09:00AM-12:00PM Location: Sheffield Hallam University Collegiate Crescent Campus, Sheffield , S102BP
Book your ticket HERE
Hope you have found this article useful.  Remember,
If you're not subscribed yet, click here to get free email updates, so we can stay in touch.
Share this post using the buttons on the top and bottom of the post. As one of this blog's first readers, I'm not just hoping you'll tell your friends about it. I'm counting on it.
Leave a comment, telling me where you're struggling and how I can help
https://athleticperformanceacademy.co.uk/wp-content/uploads/2017/12/Garmin-VivoSmart.jpg
438
363
dazdrake
https://athleticperformanceacademy.co.uk/wp-content/uploads/2015/05/APA-Logo1-300x156.jpg
dazdrake
2017-12-03 12:55:54
2020-08-03 11:02:15
Heart Rate Monitoring for Tennis