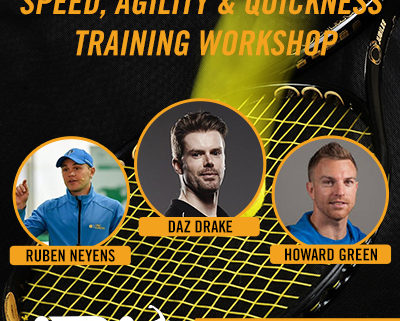 Hey Everyone,
I recently recorded an episode of Daz Dee TV which you can see below.  In this episode we look at Resistance Training Guidelines for Youths.
Please check out the International Consensus statement which I refer to throughout the video
Lloyd_Positionstatementonyouthresistancetraining_BJSM_2013
You can also read another blog I wrote "Why 12-year olds should lift weights" for further insights.
Resistance training is always a fascinating topic to discuss and I hope this helped you to understand my view on the matter.  Technical competency has to be a priority with anyone who is a developmental athlete or has a low training age.
At APA we determine readiness for external load by performing a bodyweight Physical Competency Assessment (PCA).  Once we are satisfied they are competent in the techniques of the main bodyweight movements such as squatting, lunging, pressing and pulling we will add external load.  The amount of load lifted will be determined on an individual basis.  Usually for the primary strength exercises (Squat, Deadlift, Bench) the typical progression is 5-10kg each week provided technique and bar speed are maintained at the required level of speed and control.   For Overhead press, and most single leg exercises the progression might be 2.5-5kg per week.  Progression will vary based on training age, lifting competency and frequency of training amongst other things.
Learn more about the PCA HERE and HERE
Where I am next presenting?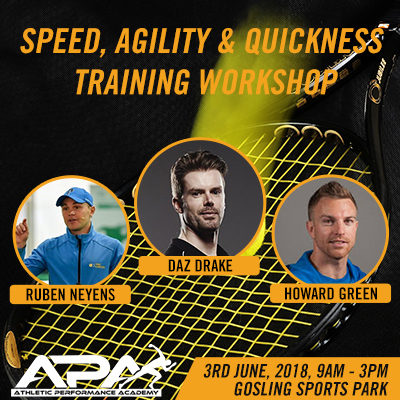 Speed, Agility & Quickness Training for Sports Workshop
Dates: 3rd June 2018  09:00AM-15:00PM Location: Gosling Sports Park, Welwyn Garden City, AL8 6XE
Book your ticket HERE
Hope you have found this article useful.  Remember,
If you're not subscribed yet, click here to get free email updates, so we can stay in touch.
Share this post using the buttons on the top and bottom of the post. As one of this blog's first readers, I'm not just hoping you'll tell your friends about it. I'm counting on it.
Leave a comment, telling me where you're struggling and how I can help
https://athleticperformanceacademy.co.uk/wp-content/uploads/2018/03/Speedworkshopweb.jpg
400
400
dazdrake
https://athleticperformanceacademy.co.uk/wp-content/uploads/2015/05/APA-Logo1-300x156.jpg
dazdrake
2018-05-23 16:07:44
2018-05-27 20:11:09
Resistance Training Guidelines for Youths