This will be the first in a series of Workshop reviews starting with a Guest Blog from APA coach Gabe Fishlock
Over the 6th and 7th of April myself and many other professionals spent the weekend diving down rabbit holes of various depths inside the heads of James Baker and Dr Mike Young, the minds behind Proformance. If you haven't heard of Proformance check it out https://proformance.pro/; if you have.. revisit their resources! Proformance has been built as an online platform providing coach education network to us as sport and fitness coaches develop, to further develop our athletes. This blog review will summarise how I made sense of the information that was served up over the weekend, as follows:
What's To Come
Who are James Baker and Mike Young?
An Integrated Approach to LTAD: An Overview
An overview of each stage within this approach: Foundation, Development and Performance
Five Take Homes (Or all I could remember)
Who are James Baker and Mike Young

James Baker:  comes from a coaching and teaching background, UKSCA accredited and a qualified P.E teacher, working in schools across Gloucestershire and implementing a rigorous and successful framework for athletic development within the P.E curriculum at St Peter's High School, now at Aspire Academy in Qatar as the Lead Sport Scientist and Strength and Conditioning Coach for Track and Field Athletes.
Mike Young: Director at Athletic Lab, North Carolina, an exceptionally well-established centre for athletic development. Mike has a strong grasp of the practical and theoretical requirements of being an athlete from his competitive younger days as a decathlete, a PhD in Biomechanics, and not to mention a vast array of coaching experience, qualifications and research.
An Integrated Approach to LTAD: An Overview
The weekend began with James outlining the Proformance approach to LTAD, highlighting their 5 aims of LTAD:
To give athletes the best chance to achieve their dreams
To equip the athletes with training skills to excel in a high performance environment
To build a high level of physical fitness across a broad array of qualities
To develop athletes that can tolerate the training loads of sport and training, to maximise their availability to be coached and compete through and after the process
To give a range of physical abilities, that will assist a healthy active lifestyle beyond competitive sport, or allow transfer from one sport to another.
An overview of each stage within this approach:
Foundation, Development and Performance
James made note of Rhodri Lloyd and Jon Oliver's work in developing the YPD Model and that this built the framework for their approach, consisting of 3 stages spanning adolescence, with the necessity of a novice athlete to begin at the foundation stage, whether they begin training at 11 or 15.
| | | | |
| --- | --- | --- | --- |
| Stage | Foundation | Development | Performance |
| Age | 11-13 | 13-15 | 15+ |
Foundation- the focus is on learning to train, a variety of skills
Development- the focus is on training to train, looking to improve physical capacities more notably
Performance- focuses on training to compete and win, be it a contract, scholarship or competition etc
Foundation
Aims:
Engage and educate the athletes around safe and effective training
Build relationships with athletes that will provide them with support
Introduce a broad spectrum of physical qualities
Provide a learning environment where play and exploration drive development and engagement*
Monitor development – build a picture of individual strengths and weaknesses
To be competent individuals in Athletic Motor Skills Competencies
[Daz note- James showed a progressive syllabus which aligned with the school term, so there would be a new focus of activities every half term, so every 6-7 weeks.  You would be encouraged to design your own progressive movement syllabus that introduces and build on a broad spectrum of activities]
Frequency – One or two non-consecutive days
Intensity – Body weight up to 70% 1RM if suitable
Time – Keep it short, sweet and busy, 45-minutes max with short rests
Type – Vary equipment as possible within your constraints BW, bands, balls etc.
Foundation Stage Outcomes
A score of 22+ in Body weight technical competency assessment (slightly adapted from Dan Baker)
Development
The Aims:
Maintain individual engagement (but be mindful interests change)
Continue educating the individual
Provide additional support skills- emotional skills, nutrition and cooking
Continue to monitor growth and maturation
Introduce advanced movement skills
Objectives:
Further development of technical competency
Introduce Olympic Lifting
Develop movement skills through more reactive games
Use monitoring to provide detailed insight in to strengths and weaknesses
Growth & Maturation
The influence of Peak Weight Velocity (PWV) may be seen in this stage, with females experiencing this post-Peak Height Velocity (PHV) where stagnations in performance may occur. Boys may increases body mass by over 20% in this period, while experiencing PHV and potential deficiencies in movement ability. Do not be afraid to regress an athlete to foundation stage activities to overcome these issues.
Performance
The process until now should give further value in building a clear profile of their strengths and weaknesses, allowing for a more specific training programme during this stage and an informed decision when specialising in a sport during this stage.
Aims:
Specialise in a single sport/ discipline
Prepare for the next level of competition i.e. National or International
Train to compete and win
An increase in training intensity and frequency
Objectives:
2 x BW lower body strength
RSI 4.0
Prepare for the next training environment, its training volumes and intensity
FIVE TAKE HOMES
"What you permit, you promote"
Progress and regress athletes as they need to be; do not exhaust all your options early for the sake of engagement – challenge your coaching to challenge your athletes
"Create a motivational learning environment" – plan the session and how the athletes will gain most from it
Find ways to monitor everything that's important to development
Plan the end goals and each step that will get you there, and us this to engage athletes
One final note I would like to make is a big thanks to James Baker and Mike Young for putting on the event and making the effort to travel over from their respective places of work to deliver the content. And thanks to all the coaches I meet and conversations we had.
For those that may be interested they are hosting their Child to Champion Conference at Hartpury University, Gloucester on the 27th and 28th July. I would highly recommend this event from previous experience, with multiple speakers talking on a range of subjects. Further information and tickets can be found here.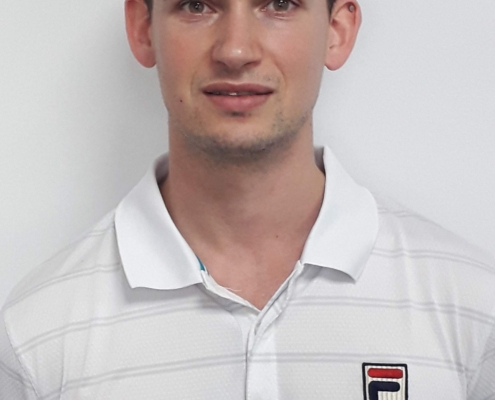 Biography
Gabe Fishlock holds a BSc in Sports, Conditioning Rehabilitation and Massage from Cardiff Met and is awaiting a grade for an MSc in Strength and Conditioning. Currently working at APA leading the development of young tennis players on the 10 & under, and 12 & under programmes at Gosling Tennis Academy.
Remember:
If you're not subscribed yet, click here to get free email updates, so we can stay in touch.
Share this post using the buttons on the top and bottom of the post. As one of this blog's first readers, I'm not just hoping you'll tell your friends about it. I'm counting on it.
Leave a comment, telling me where you're struggling and how I can help
Since you're here…
…we have a small favor to ask.  APA aim to bring you compelling content from the world of sports science and coaching.  We are devoted to making athletes fitter, faster and stronger so they can excel in sport. Please take a moment to share the articles on social media, engage the authors with questions and comments below, and link to articles when appropriate if you have a blog or participate on forums of related topics. — APA TEAM
https://athleticperformanceacademy.co.uk/wp-content/uploads/2019/08/Gabe-Fishlock-Photo-e1565976437517.jpg
4128
2006
dazdrake
https://athleticperformanceacademy.co.uk/wp-content/uploads/2015/05/APA-Logo1-300x156.jpg
dazdrake
2019-08-16 17:30:17
2019-08-16 17:30:17
Workshop Review- [Part1] Proformance April 2019