A word from APA owner, Daz Drake.
This week's blog comes from APA coach Konrad McKenzie.
Konrad has done a terrific job of summarising his thoughts on feedback and also leaves a few of his own thoughts on how this could relate to youth athletes.  This is a two part blog.  In case you missed his Part 1 you can read it HERE
Part 2- Coaching Feedback: Are We Talking Too Much?
Hi guys,
In part 1 I mentioned the different types of feedback and mentioned some methods to get the most out of our athletes. A few weeks back I took an informative course by ALTIS and one of the topics they discussed was feedback and how we can maximise our efficiency when providing it, I want to share this with you. This week, I want to talk about the different types of feedback, what type of feedback do we give? When do we give our feedback and how do we do it? This week's blog will look into the following topics:
The different forms of feedback
Feedback timing and scheduling
A constraints based approach
Feedback and learning
The what: A brief overview of the Different forms of feedback
Positive feedback
This is used to reinforce a positive outcome and behaviour. Additionally, it can be used as a motivational tool; as mentioned in the previous blog, building self-efficacy in youth athletes. For example, instead of 'great squat' try 'Great squat! You achieved the appropriate depth with a neutral spine'.
Negative feedback
Although it may be tempted to lump this in with punishment, it is not the same. Negative feedback raises the awareness to the athlete that movement/behaviours do not coincide with goals or key performance indicators. Similar to Positive feedback, prescriptive feedback is more beneficial to the athlete. For example instead of "that was a bad squat" try "next time, let's work on hitting the agreed depth, with your chest up & out". ALTIS explains that "this is useful for the cognitive and associative stages of learning where formative programs are being developed and refined".
Extrinsic feedback
Extrinsic feedback also known as augmented feedback is emerging as one of the most powerful forms of feedback.
It forms into two groups 'Knowledge of results' and 'Knowledge of performance'. Knowledge of results refers to feedback related to performance outcome for example, time and height. Interestingly, Winstein & Schmidt (1990) found that learning a new skill and providing feedback 50% of the time was more effective than providing feedback 100% of the time, the maxim 'less is more comes to mind here' also, I am starting to notice that elite level coaches do not waste their words or talk too much.
Knowledge of performance (KOP): This is the one that I find really interesting. KOP refers to feedback toward the quality of the movement/technique or process. This could take many forms such as video review, physical gestures or tapping a part of the body to create awareness. Guided questioning can also support guided discovery, this involves asking the athlete a series of questions to achieve a solution, for example; where should my head be gazing in the squat? Or where does the bar sit when performing a back squat?" Now, the guys at ALTIS do a very good job in explaining guided questioning is useful when trying to develop analytical abilities and independence, by thinking about their response.
Intrinsic feedback
Intrinsic feedback refers to a person's own sensory-perceptual information as a result of the movement being performed. Intrinsic feedback occurs during the movement itself. Sensory processes include proprioception, touch pressure, and audition. Coaches who have been in the game a long time note the effectiveness of auditory cueing for example clapping, tapping, creating a rhythm to solidify the connection between desired rhythm and execution especially when it is tougher to describe it verbally.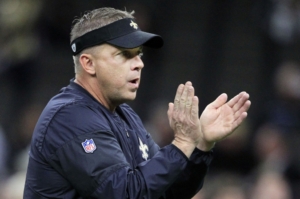 The when: Feedback timing and scheduling
Timing be split into two groups concurrent and terminal. Timing is very important to prevent paralysis by analysis and a repetitive white noise. Timing can also be relevant to the complexity of the task, with more complex tasks benefiting a more terminal approach, to prevent a worsening of the movement.
Concurrent feedback occurs during the movement/task itself
Terminal feedback is often delivered after the attempt and used with more complex movement puzzles for example in the clean or Squat exercise.
When would you use concurrent or terminal feedback?
Some coaches do not agree with using concurrent feedback as they feel it's a distraction. On the other hand coaches like Nick Winkelmann, suggest that the continuous movement lends itself to repetitive external feedback such as "push, push, push!!" if we are looking at the rhythm and frequency aspect of sprinting. I agree with ALTIS's view that modes of feedback lie on a spectrum and is dependent on the athlete you are working with. Some athletes work well with concurrent feedback others find this inhibiting.  I also feel that we have to consider the session or exercise type as previously alluded to.
A constraints based approach
I used to head the strength and conditioning at a high school and I found that the P.E teachers did this very well. A Constraint places a limit or a restriction on a task this includes spatial or a time constraints. A gym based example would be placing a mini-band around a knee if the athlete is displaying knee valgus.  A sport based Rugby example would include awarding extra points for scoring a try through getting the ball to the wide channel, using the width. The first example will encourage the athlete to push out against the mini-band for optimal knee alignment, whilst the second example will encourage a team to utilise their faster wingers whilst spreading the opposing defence thin.
Would you like a FREE Fun Games for Kids eBook?
Feedback and learning
The course at ALTIS did a good job in suggesting that the effectiveness of feedback we provide as coaches can be optimised by matching the stage of learning a performer is in'. They break the stages of learning into 3 stages, the cognitive, associative and finally the autonomous phases of learning. An in depth description of these different stages of learning will fall outside the scope of this blog but I still want to provide you with some information around this, in relation to feedback.
Cognitive phase: at this stage mistakes will be frequent. It is important to keep up the positivity but also, to correct the outstanding errors on your KPI hierarchy. This is to limit the information overload and frustration.
Associative stage: This level sees an athlete developing their internal feedback loops, cognitive understanding and kinaesthetic control to name a few. At this stage verbal feedback can be used, along with other methods. This stage sees a more prescriptive feedback to facilitate an understanding.
Autonomous Stage: This is the final stage of our continuum, here the feedback is minimal and the focus is shifted to refinement of the movement skill. In this part something as subtle as pulling an odd face as a feedback loop may be all that's warranted to create a behavioural change. By the time an athlete gets into the autonomous stage they will tend to feedback how they are feeling back to you.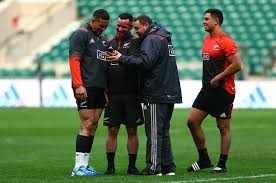 My opinion: Are we talking too much?
This is something I am becoming increasingly conscious of, in my coaching. It's very easy to get wrapped into giving feedback in an essay format, perhaps it is to appear smarter than we are or it's simply a case of trying to correct too much at once. Or, we have someone overlooking our session and we want to appear as though we are doing our job. But, let's try and look at it through the eyes of the athlete, we all have a cognitive bandwidth which is essentially a limited mental space, if we provide too much information at once, all the time, it can lead to frustration, low self-esteem and a potential strained relationship between the coach and athlete. In my humble opinion we should look to keep the feedback constructive and effective, using cues that are appropriate to the athlete and their stages of learning. Finally, a question that we could all ask ourselves is "What types of feedback can we use that has maximum impact and subsequent behaviour change?"
Thanks for reading guys,
Konrad McKenzie
Strength and Conditioning coach.
Follow Konrad: @konrad_mcken
Follow Daz: @apacoachdaz
References
Sparrow, W., 1995. Acquisition and retention effects of reduced relative frequency of knowledge of results. Australian Journal of Psychology, 47(2), pp.97-104.
Winstein CJ, Schmidt RA. Reduced frequency of knowledge of results enhances motor skill learning. 

Journal of Experimental Psychology: Learning, Memory, and Cognition. 

1990;

16

:677–691.
Remember:
If you're not subscribed yet, click

 

here to get free email updates, so we can stay in touch.
Share this post using the buttons on the top and bottom of the post. As one of this blog's first readers, I'm not just hoping you'll tell your friends about it. I'm counting on it.
Leave a comment, telling me where you're struggling and how I can help
Since you're here…
…we have a small favor to ask.  APA aim to bring you compelling content from the world of sports science and coaching.  We are devoted to making athletes fitter, faster and stronger so they can excel in sport. Please take a moment to share the articles on social media, engage the authors with questions and comments below, and link to articles when appropriate if you have a blog or participate on forums of related topics. — APA TEAM
https://athleticperformanceacademy.co.uk/wp-content/uploads/2020/07/coach-clap.jpg
648
975
dazdrake
https://athleticperformanceacademy.co.uk/wp-content/uploads/2015/05/APA-Logo1-300x156.jpg
dazdrake
2020-07-02 17:50:23
2020-07-02 17:50:23
Coaching Feedback: Are We Talking Too Much?