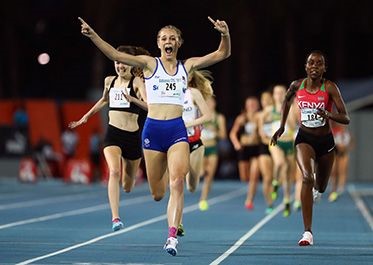 Hey Everyone!
Today I want to talk about an area which I am always trying to optimise, management; both on an individual and a group scale. Today's blog will stem from another great course from the guys at ALTIS and some of my own personal thoughts, and I am excited to share this with you and I hope you benefit from it! Recently, my blog posts haven't been so centred on the hard science, as there are tons of information out there on this, but rather the art of delivery, my interest has been around the art of coaching as I not only want to improve these areas myself, I believe that these are the fundamental skills to a successful program. Today's topics are;
The importance of the right environment
Group dynamics
Managing conflict 
Practical thoughts around creating an environment our young athletes can thrive in
What is an environment and how can it affect culture?
So, first comes the question what is our environment? This can be defined as the surroundings or conditions we live and operate in and this can include schools, gym, field & stadiums.  A great deal of power lies in the environment, whilst a negative environment could ruin culture a positive environment can greatly enhance culture, individual behaviours & performance. People are highly adaptable and, over time, will acclimatize to their environment. In her book 'thinking in systems' Donella Meadows states "The behaviour of a system cannot be known just by knowing the elements of which the system is made." Also you probably could not blame individual poor behaviours and performances without first assessing the current environment.
Dealing with external influences on environment
The reality is that youth athletes will spend a larger proportion of time away from you, so this means that they will experience a number of external environments and influences. This could be school, family, friends, social media you name it! For example, I think coaches who are working with developing athletes can agree that social media is becoming an increasing external influence on them. Not only this, but Social media has impact on their psyche, state and behaviours whether they realize it or not. Moreover, in some scenarios, we may be battling with their mental and attentional focus having previously worked in a school, I can tell you that this was not a rarity! The picture below shows us different factors influencing consumer behaviour however, there are some factors we can take from it when discussing the causes of certain individual behaviours.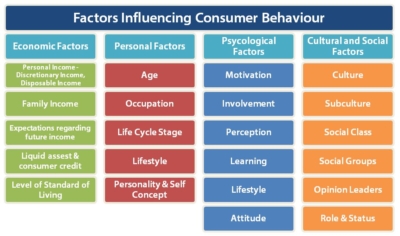 Photo credit: https://bbamantra.com/determinants-factors-influencing-consumer-behaviour/
Group dynamics
What can we learn from the corporate world?
I think when it comes to management, we can learn a lot from the corporate world. Management consultants are increasingly popular, these consultants help organizations improve their performance by objectively analysing the current state of the organization and solving problems such as communication and the synergy between different departments. After all, are we not all; striving for the same goals?
"For coaches working in team sports, the impact of positive group dynamics and culture is one of the most overlooked performance enhancers in existence" ALTIS
Managing conflict and the different personality types
Working in team sports in a range of environments you will experience some sort of conflicts, this could be between parents, staff, athletes, stakeholders etc. It is important to have the tough conversations to carry on steering the ship in the right direction but conflict is never really progressive. The book 'how to win friends and influence people' by Dale Carnegie does an excellent job, in how to effectively communicate, lead and influence people without treading down the path of conflict. Managing conflict leads us nicely to knowing your team or the young athletes you are working with. What are the different type of personalities within this group? How do you connect with them? If any of you know who Brett Bartholomew is you would know that he specialises in the art of coaching. In his book 'Conscious coaching' he mentions the various fluid archetypes in team sports, I have mentioned fluid archetypes as we know human personalities are rarely set in stone. Some of the archetypes you may have met, taken from the book and the course, in developing athletes include;
The self-sabotager
This athlete will tend to possess the physical gifts to play the sport but ruminating destructive thoughts tends to throw them off the cliff. These destructive thoughts could be things like overthinking, self-doubt especially during competitions or moments of rapid successes.
The joker
Altis suggests this is the 'Bart Simpson of the group' the class clown (I know because I used to be one) this particular archetype may not have malicious intentions but they want to be the centre of attention therefore, will make out of turn jokes and is never really a serious candidate.
The novice
This is the wide-eyed, over eager athlete who is still fairly raw with regards to their physical development.  This could be due to the fact that they got into sports late, had a late growth spurt or not had proper coaching.
The non-responder
Typically a quiet member of the group, puts in half-hearted effort and seek minimal engagement. This archetype is where you have to figure out 'why' they are the way they are, gain their trust and look for ways to engage them.
This blog would be a dissertation if I wrote out all the different archetypes and how you connect with them using Brett's book or the course I undertook however examples could include placing kids such as the non-responder in a position of leadership or creating a competition. Other ways to connect are to demonstrate patience in the case of the novice or firmly, and politely, challenge the joker when all their peers have left.
Managing conflict
A little bit of healthy friction, is important in a group training setting, it gives a certain edge and gets the best out of all the athletes involved but the balance has to be right. But, another question then arises what drives these human behaviours?
Photo credit: https://www.simplypsychology.org/maslow.html
This picture depicts Maslow's Hierarchy, and represents the five levels of human needs. The idea here, is that needs lower down on the hierarchy need to be fulfilled from the bottom up. Without going to deep into human psychology, human behaviour arises from an array of needs. When these needs are challenged it could spur individuals to protect these. A person normally finds it difficult when their needs are challenged.   In fact contesting other people's bias is not an unusual catalyst of conflict. From the book thinking fast and thinking slow;
"One of the best studies of availability suggests that awareness of your own biases can contribute to peace in marriages and probably in other joint projects"
Transference
This is something that was quite new to me in fact, I never heard of it until recently.
"In psychological literature transference describes the tendency of a group not to see others for who they are but rather distort them into who they represent, or who we expect them to be based on our past experiences"- ALTIS
This resonates with me. This means that team members/leaders often do not relate to people in reality but rather internal ideas and fantasies of what that person represents. Understanding the background of the individual is crucial to understanding them and the potential reasons for their behaviours.
Practical thoughts around creating an environment our young athletes can thrive in
Finally, I wanted to give some insight and my ideas in creating an environment where our athletes can thrive in:
Creating clear expectations from the start, detailing the direction you want to go with your program
Goal setting, setting agreed goals with each individual athlete, finding out a start and endpoint, which will also create the athletes accountability.
Training progress reports, I have seen that great programs have training progress reports or personal best sections, which the athlete can visibly see every time they look at their program cards. I think this is a powerful tool.
Instilling good habits, with your players and rewarding them for doing so this could be making sure the kids tidy their weights away to taking ownership of their corrective exercise plans.
Creating leaders within the group or 'group captains' these captains are responsible for making sure their groups program cards are filled accurately to ensuring their group remains focussed on the task.
Grouping or pairing individuals who will get the most out of each other, this could be pairing athletes who have a healthy competitive edge to pairing older athletes with younger athletes as part of a 'buddy' scheme.
Competition, what are the things that are measurable in your program? How can use this to create competition amongst the players you are working with? What challenges can be put into place?
Feedback, I wrote two previous blogs on this but timing and type of feedback is something to consider when getting an athlete from A to B.
Creating self-organizing athletes, this has always been a big goal for me. I want all my athletes, by the time they finish with me, to self-sufficient. This could be from taking their own warm-ups to developing their own programs and discussing what they think is appropriate to them.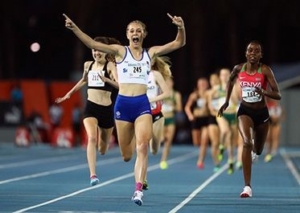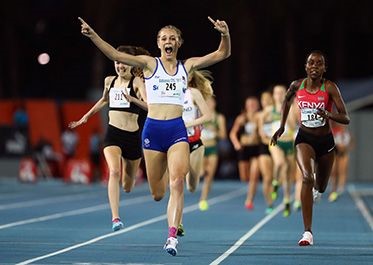 Thanks for reading guys,
Konrad McKenzie,
Strength and Conditioning Coach.
Follow Konrad: @konrad_mcken
Follow Daz: @apacoachdaz
Remember:
If you're not subscribed yet, click

 

here to get free email updates, so we can stay in touch.
Share this post using the buttons on the top and bottom of the post. As one of this blog's first readers, I'm not just hoping you'll tell your friends about it. I'm counting on it.
Leave a comment, telling me where you're struggling and how I can help
https://athleticperformanceacademy.co.uk/wp-content/uploads/2020/06/winning-the-race.jpg
265
373
dazdrake
https://athleticperformanceacademy.co.uk/wp-content/uploads/2015/05/APA-Logo1-300x156.jpg
dazdrake
2020-07-09 17:37:35
2020-07-11 07:42:48
How To Manage the Individual in a Group