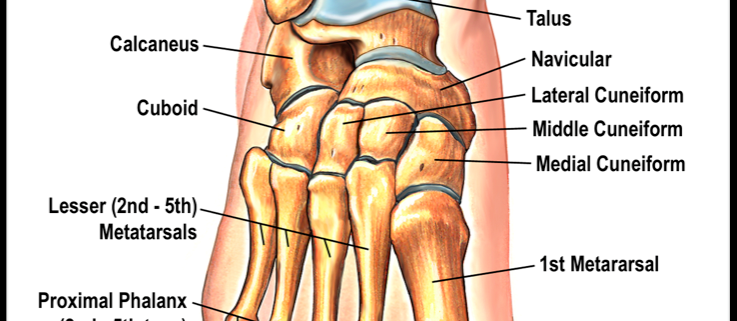 With the initiation of a third lock down in the UK we thought it would be a great idea to engage our readers in some motivating posts to help keep you motivated.  We welcome back APA coach Konrad McKenzie with a weekly guest post.
The wider the base the higher the peak, but do we spend enough time looking after our base?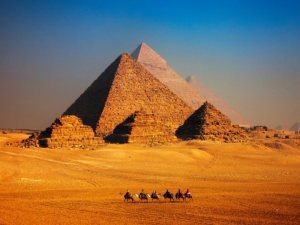 Hey guys,
Konrad here and today I wanted to talk about foot health and strength, sometimes overlooked in the area of physical conditioning (I have been guilty of it myself). However, our feet are considered our suspension that plays a vital role in interaction with the ground.
 "Despite getting stronger, some athletes will still remain in "turtle mode" for reactive demands, while their peers train, get stronger, and are able to improve on the springy base they already have. What is this "springy base"? The answer is: the foot." – Joel Smith
Before we dive into training methods I wanted to lightly touch on the anatomy of the foot to give the reader appreciation of the foot's complex and pivotal role in athletic movements. A detailed inspection of the foot will fall outside the scope of this blog, but I thought the readers would benefit from an overview. As the saying goes 'you can't shoot a canon from a canoe.'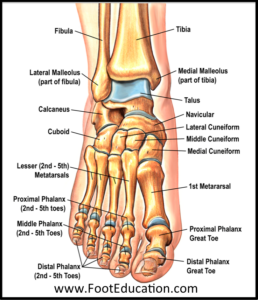 '
The forefoot
The foot can be divided into three areas the forefoot, midfoot and rear foot. The forefoot is an important part of the foot as this includes the Toe (First Metatarsal). As you can see from the picture above this bone is quite thick and short compared to the other metatarsals. It is known as the shock absorber and plays a vital role in propulsion. Try sprinting after a long layoff, I guarantee that big toe will be sore!
Midfoot
As you may see from the picture the midfoot is made up of five irregularly shaped bones called the Tarsals. Clinically, these are called the Cuboid, Navicular and the Cuneiforms (medial, lateral & intermediate). These bones form the arch of the foot, which provides stability.
Rear foot
The rear foot is composed of the Talus and the Calcaneus, the Calcaneus is also known as the heel and the Talus sits on top of the Calcaneus and provides a pivoting joint for the ankle.
Muscles and tendons of the foot
We have briefly spoken about the bones in the foot. Now we will briefly look into the muscles that control the foot. The musculature that controls the foot originated in the lower leg. These are then attached to the foot via tendons and ligaments. These muscles include the Tibialis posterior, Tibialis Anterior, Peroneus Longus and Brevis, Extensors and Flexors. These muscles move, support and allow movement of the foot.
Lastly, the tendons include the Achilles tendon (the largest and strongest tendon) which runs from the calf to the heel. This tendon is highly utilised in sprinting and plyometric activity. Other tendons include the posterior and anterior Tibial tendon. The reader is encouraged to explore the anatomical origins and insertions further.
Thought this would be an engaging picture. Check out the stretch in the Achilles tendon in frames 'B' and 'C'.

You are now aware that our foot is a vital link between us and the ground. The foot's ability to absorb many times our bodyweight, through activities such as jumping and sprinting highlight their importance in relation to health and physical training. Personally, I make sure that all my physical training programs contain exercises which focus around foot strength and stability.
Ok, we get it its importance how do we train the feet better?
I wanted to share some training ideas you could use to strengthen the feet. Some of these ideas will not be as complex as one may assume. These ideas presented will, hopefully, be practical enough that you can implement with minimal equipment and mental bandwidth!
More barefoot work
The beauty about this, is you can incorporate this method into your everyday training (provided it's safe). Before we dive into this I want to quickly quote a highly respected Strength and conditioning coach Loren Landow, someone much smarter than me on this topic;
"The problem when people start doing 'barefoot' work is that they go for the gusto! It's not about sprinting in barefoot, it's about doing these intrinsic movements (such as standing on two feet or one foot and rotating around your feet to feel the eversion/inversion etc) to get you a better foundational stability.  I may squat them and do lunges but I think people are getting a little too carried away doing all their locomotive drills barefoot.  Is the juice worth the squeeze for the risks/benefit?"
Now, sometimes people are guilty of receiving thought provoking information and going to extremes, you can see this in 'diets and training fads. However, small alterations in behaviours may elicit large pay offs. In this case, it may be worth doing some weight room and balancing activities barefooted to challenge stability and strength.
Where possible, a trainee should try incorporating more barefoot training for two reasons. 1) Increasing intrinsic foot strength 2) Improve the sensory processing between the feet and the ground. You will sometimes hear coaches suggesting to "feel the ground" during activities such as weightlifting. Shoes may make it more difficult to attain this sensory awareness. Moreover, training barefoot in different environments could great superior adaptations whilst your system tries to find stability in chaos.
Skipping
Since starting work in Tennis, I was surrounded by youth athletes who could skip with prowess and flair! It was so refreshing that a relatively simple training tool was a piece of equipment in every athlete's bag. Additionally, we get so lost in the complexities of training methodology that we forget about the brilliant basics. However I mentioned in a previous blog that those who understand principles can employ any method. What are we getting out of skipping? Repeated submaximal and stiff ground contacts. Not mentioning other benefits such as rhythm and aerobic fitness (Depending on how you implement it). You could even try doing this on a barefoot for the reasons alluded to in the previous paragraph.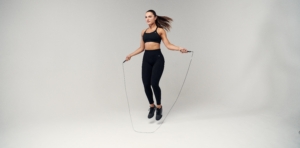 Intrinsic foot strengthening exercises
Intrinsic foot strengthening may not be seen as the most glamourous exercises but important considering the time spent in shoes, socks and walking on even terrain. Additionally, as you delve further into the human body, you will appreciate the dynamic and complex interconnections. This blog post about back pain being relating to the big toe highlights this.
"Due to cramped spaces and the inability of the joints to function in their natural range of motion, our brains lose the neurological connection to the muscles of our feet, causing compensations. Luckily, neuroplasticity (the ability for our brains to change the neural circuits to our bodies) dictates that it is possible to improve and even reverse chronic instability of the foot, and thus joint pathologies and pain."
– Arash Rex Maghsoodi
The Prehab guys have some great content around foot strengthening, particularly around big toe movement, give some of their exercises a go. You can practice them in the shower!
Overall, this an area I will explore further and I hope you will too.
Many thanks for reading, hope you enjoyed it!
Konrad McKenzie
Strength and Conditioning Coach
Liked This Blog?
You might like other blogs on this topic from APA:
APA review of the Middlesex Students S&C conference 2014
The Dubious Rise of the Corrective Exercise "Pseudo-Physio" Posing as a Trainer- My thoughts
as well as two recommended articles:
This article on weak Glutes during Squatting
And this one on Exercise Modifications 
Do you feel that this would be a perfect time to work on the weak links that you have been avoiding? The things that you know you should be doing that you keep putting off? Would you like us to help you with movement screening and an injury prevention program? Then click on the link below and let us help you!
👇 TRAIN WITH APA 👇
Follow me on instagram @konrad_mcken
Follow Daz on instagram @apacoachdaz
Remember:
If you're not subscribed yet, click

 

here to get free email updates, so we can stay in touch.
Share this post using the buttons on the top and bottom of the post. As one of this blog's first readers, I'm not just hoping you'll tell your friends about it. I'm counting on it.
Leave a comment, telling me where you're struggling and how I can help
https://athleticperformanceacademy.co.uk/wp-content/uploads/2021/01/foot.png
857
737
dazdrake
https://athleticperformanceacademy.co.uk/wp-content/uploads/2015/05/APA-Logo1-300x156.jpg
dazdrake
2021-01-21 16:51:46
2021-01-21 16:51:46
Are You Taking Care of Your Feet?