Description
Session 
Dates  3rd June 2018 09:00-15:00
Gosling Sports Park, AL8 6XE
Cost: £50
About the Workshop
Athletic Performance Academy (APA) will be hosting a workshop with APA Director and Head of Strength & Conditioning at Gosling IHPC, Daz Drake. This workshop will bring together the presenter's extensive experience and background in the field of youth and pro player coaching to give the participant a thorough overview of the current theory and practical application of basic to advanced techniques that can assist in the development of speed, agility and quickness for Sport.
Tennis coaches can claim 6 licence points for attendance
Personal Trainers can claim 5 REPS points
The content will include but is not limited to the following areas
The theory and application of Speed, Agility and Quickness training for children, adolescents and pros
The two types of speed and how to train them
The two types of agility and how to train them
The four types of quickness and how to train them
This half day workshop will be split into two parts and will include a theory session and practical training.
About the Presenters
Daz Drake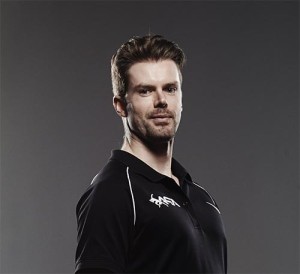 Daz Drake been a professional coach since 2000 and specialises in youth fitness and Tennis. He has been an an accredited S&C coach with the UKSCA since 2007 and the director of Athletic Performance Academy (APA) which provide Strength & Conditioning coaching to several high performance Tennis Academies including Gosling and Sutton Tennis Academy.
He has had the pleasure to work with some of the best junior tennis players in the world including players who have gone on to play at the professional level, and has worked with two Top 50 WTA Tennis players.
Ruben Neyens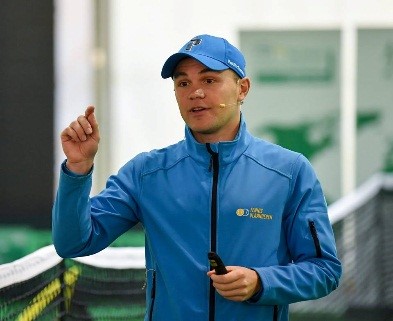 Ruben Neyens combines the roll of head of coach education and physical coach for the High Performance Department U12 for Tennis Vlaanderen (= the Flemish Tennis Federation). Together with a team Ruben coordinates programs and projects like KidsTennis, Physical coach development, regional workshops and many more. He is co-author of the manual KidsTennis and developed the physical coach manual and several other coach education programs. On ITF Tennis iCoach and Instagram you can see a lot of contributions about physical training. He has also been a speaker at national and international conferences. Ruben has a degree in Physical Education and started his career in his own town Tessenderlo as head coach.
Howard Green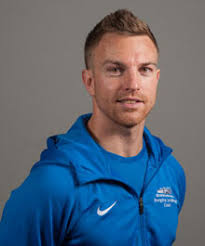 Howard has been the Head of Strength & Conditioning at USN Bolton Arena High Performance Tennis Academy for 8 years. He is an accredited S&C coach with the UKSCA, a Certified Tennis Performance Specialist with the iTPA and has a First Class Hons degree in Sports Coaching – including several coaching qualifications. Prior to coaching Howard spent 6 years in the Royal Marines Commandos, serving in Iraq and Afghanistan. Howard has experience preparing Professional and Junior players at WTA, ATP, ITF and Tennis Europe levels, most notably working with world number one Ana Ivanovic. Howard has his own training philosophy and methodology, which takes into account both the general and specific physical qualities needed. He also places a high amount of importance in training coordination abilities to enhance movement performance.