Hi Everyone.
If you've followed my stuff over the years you will know this isn't the first time I have ever posted about Nutrition.  In fact Nutrition is an essential part of the three pillars of APA's Philosophy.
APA's training philosophy is a holistic approach to developing a Peak Performer.
 Develop a Peak Performance MINDSET
 Develop a Peak Performance ATHLETE (Body)
 Develop a Peak Performance APPLICATION (Lifestyle)
You could make a case for Nutrition being part of each Pillar.  We put it in the Application pillar as a "Nutritional Strategy" is an essential part of the your application to achieve Peak Performance.  If Mindset is the attitudes and thoughts you have- what you think about setting out to do- then your application is your actions- the habits and behaviours you actually deliver on a daily basis.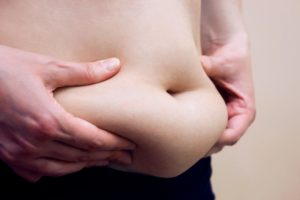 I wanted to write a short blog on the topic because APA have recently started working with Adult clients again who want to improve the way they look, and they often ask for advice about Nutrition.  I'm always reluctant to go into a deep dive of their nutritional habits because bottom line, it's not my expertise and I am not qualified to do so.
However, I do think we can give our clients basic advice about healthy eating and what types of foods to eat.  What we can't do is prescibe an eating plan.  I spoke to Phil Learney, to get his advice on the matter.
"The only thing you can't do is offer prescriptive advice for the treatment of conditions or to determine what someone should eat with respect to foods etc. Setting macros and helping people find foods etc within those macros is fine as long as you're qualified to be able to give the advice and get insurance to do so"
I go into this in a little bit more detail on Episode 12 of Daz Dee TV.  Check it out below:
If you're interested in Phil Learney's Advanced Coaching Academy you can find out more about it HERE
I for one will be considering taking the APPLIED NUTRITION COURSE which includes the AfN Certified applied nutrition and supplementation certification.
If right now, you simply want to be able to give your clients some basic nutritional advice- in the form of a booklet that they can read themselves- or just use it as a reference for yourself then feel free to download my FREE Ebook on Nutrition which you can get below:
FREE EBOOK- NUTRITION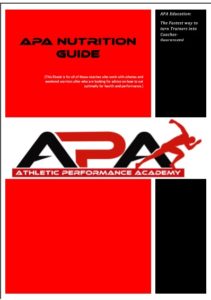 Remember:
If you're not subscribed yet, click here to get free email updates, so we can stay in touch.
Share this post using the buttons on the top and bottom of the post. As one of this blog's first readers, I'm not just hoping you'll tell your friends about it. I'm counting on it.
Leave a comment, telling me where you're struggling and how I can help
Since you're here…
…we have a small favor to ask.  APA aim to bring you compelling content from the world of sports science and coaching.  We are devoted to making athletes fitter, faster and stronger so they can excel in sport. Please take a moment to share the articles on social media, engage the authors with questions and comments below, and link to articles when appropriate if you have a blog or participate on forums of related topics. — APA TEAM
http://athleticperformanceacademy.co.uk/wp-content/uploads/2017/07/qtq80-hOBhXC.jpeg
1440
2160
dazdrake
http://athleticperformanceacademy.co.uk/wp-content/uploads/2015/05/APA-Logo1-300x156.jpg
dazdrake
2017-07-08 21:25:09
2018-05-27 20:12:21
Nutrition 101- what you can and can't say to a client without a Nutrition qualification