Before you go spending your hard earned money on a qualification pay attention to this blog which will look at a few different ways of getting a qualification that will enable you to work with different types of clients.  Let's start by looking at the different industries we typically work in.
Sports versus Health & Fitness Industry
Up until now there has really been two types of industry, the sports industry and the health & fitness industry. For a long time, it was only in the health & fitness industry that you could gain a recognised qualification, namely a personal trainer qualification.
The health & fitness industry is regulated by 'Skills Active.'  Skills Active is the officially recognised and licensed organisation that sets the best quality standards for 'skills'
It oversees 8 professional registers and it is most famous for its Register of Exercise Professionals (REPS).  Once you become a qualified personal trainer you can apply to go on the register as a 'health-enhancing exercise professional.'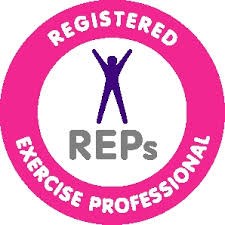 So what about S&C?
In sport, for a long time the only thing you could get was a British Amateur Weightlifting Association (BAWLA) qualification.
But unless you have been living on the moon for the last 10 years though, you will probably have been aware of the United Kingdom Strength & Conditioning Association (UKSCA).  Since its inception in 2004 it's assessment process to become a 'fully accredited' member has received world wide praise, and has become known as the 'Gold standard' for those coaches looking to get into  strength & conditioning.  I guess you could say the UKSCA has taken on a similar role to Skills Active in regulating S&C.  The accreditation is not a qualification, but a professional standard of practice, that employers and the industry use when employing and developing their staff.
Over the past few months the UKSCA has been supporting Skills Active in the production of a set of National Occupational Standards (NOS) for Strength and Conditioning.  The UKSCA have been heavily involved in producing these NOS as the Board feel that it isn't in anyone's interests, for a different set of professional standards to be developed in the UK for S&C for personal trainers.
This should mean that the quality of coaching in personal trainers and strength & conditioning coaches should be similar.  So if you decide to get a qualification from a Personal training provider you should be developing the same competencies as if you go through the UKSCA route.
What about other S&C Qualifications?
Another option is to do the Certificate in Coaching Strength & Conditioning for Sport Qualification (CCSCSQ).
1st4sport Qualifications is an organisation that is a member of the Register of Regulated Qualifications- known in England as Ofqual.  It's their job to maintain standards and confidence in qualifications. They look after GCSEs and A levels in England, and a wide range of vocational qualifications both in England and Northern Ireland.
1st4sport are famous for the range of sports qualifications they offer for sports like Football and Tennis with a pathway from Level 1 to Level 5.  And now with the help from the RFU they have written an S&C qualification!
Check out the two videos below for some examples of the CCSCSQ course that I recently held at Gosling Tennis Academy during this May/June 2014.
Video 1: Practical Presentation from Daz Drake on Topic of Speed
Video 2: Practical Examination of the Candidates on Topic of Speed
So which one is right for you?
Having got personal experience of all 3 I would say that it depends on what you want to spend your time doing.  If you want to work in professional sport with professional athletes then almost certainly the UKSCA route will be the way to go.  Unless the Head S&C coaches of pro clubs change direction and start to follow suit with the Head Coaches of the sport (who recommend 1st4sport qualifications from Level 1 to Level 5) I'd say UKSCA is the best bet.  But remember you're not getting a qualification; you're showing you meet professional standards.
To pass this you will need to do a theory exam, case study, and a practical demonstration of speed/plyometrics and Olympic weight lifting.  This is aimed at more experienced coaches who are often graduates of a sports related degree.   You don't need a degree to do the accreditation but you would need to study the underpinning theory in the recommended textbooks so you have the knowledge to pass the exam.  Before you do the accreditation, UKSCA recommend their 2-day foundation (Level 1) workshop.  This is extremely practical and teaches you mainly about how to lift weights properly.
If you're looking to run your own personal training business and spend more time in gyms then it is probably best you go with a Training Provider that is linked with Skills Active and firstly get a recognised Personal trainer and/or gym instructor qualification.  To work in gyms you will need this qualification.  This way you can start working and earning in a gym and then sign up to their speciality training course in S&C later down the line.   My feeling is that you will see a growing number of personal training providers deliver S&C speciality courses.
If you want a nice introduction to Strength & Conditioning with a blend of theory and practical then I would recommend the 1st4sport Level 2 course.  It contains a bit more theory than the UKSCA Level 1 course and in my opinion bridges the gap nicely between the 2-day UKSCA Foundation workshop and the full accreditation assessment.
If you're not subscribed yet, click here to get free email updates, so we can stay in touch.
Share this post using the buttons on the top and bottom of the post. As one of this blog's first readers, I'm not just hoping you'll tell your friends about it. I'm counting on it.
Leave a comment, telling me where you're struggling and how I can help
https://athleticperformanceacademy.co.uk/wp-content/uploads/2015/05/APA-Logo1-300x156.jpg
0
0
darren.drake
https://athleticperformanceacademy.co.uk/wp-content/uploads/2015/05/APA-Logo1-300x156.jpg
darren.drake
2014-06-24 19:25:49
2014-06-24 19:25:49
So you want to be an S&C Coach- How to get qualified