If you're anything like me November feels like one of the more difficult months to stay motivated and productive.  It's dark and wet and we are all kind of waiting for Christmas to kick. Many of us will get off track with our nutrition and training goals too.
"Movember" is an annual event involving the growing of moustaches during the month of November to raise awareness of men's health issues, such as prostate cancer, testicular cancer, and men's suicide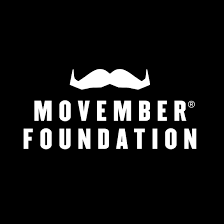 So it seems like a good time of the year to talk about how to stay motivated.  Being motivated means that I can stick to my meal plan, hit my workout and basically keep a fit lifestyle all year round.  Here are some of the things that have motivated me to train and improve my physique throughout my career.
Rehab injuries in High School
Get bigger in College
Get leaner (Work as a Fitness model)
Help others reach their fitness goals (Work as a Fitness Trainer)
You have to have a higher purpose for working out other than just to look good- that motivation will only last in the short term.  Even with a deeper purpose that doesn't mean that you won't have days when you don't feel motivated.  So below are 6 Tips to help you stay motivated.
 Have a workout partner
 Hire a fitness trainer
 Use an app like MyFitnesspal to track workout and nutrition progress
 Get a Bodpod or Dexa scan test to measure your body composition
 Have a vision board- the first and last thing you should see in the morning are pictures of things you want to achieve
 Buy an outfit that you want to fit into
Interested in Personal Training?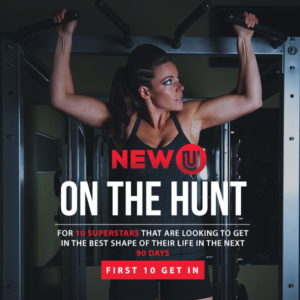 At this time of year we can help you get control of your life and make fitness and health a priority!
We're looking for 10 superstars that are looking to get in the best shape of their life in the next 90 days.
If this sounds like you then contact Daz Drake at daz@apacoaching.co.uk
Remember:
If you're not subscribed yet, click here to get free email updates, so we can stay in touch.
Share this post using the buttons on the top and bottom of the post. As one of this blog's first readers, I'm not just hoping you'll tell your friends about it. I'm counting on it.
Leave a comment, telling me where you're struggling and how I can help
Since you're here…
…we have a small favor to ask.  APA aim to bring you compelling content from the world of sports science and coaching.  We are devoted to making athletes fitter, faster and stronger so they can excel in sport. Please take a moment to share the articles on social media, engage the authors with questions and comments below, and link to articles when appropriate if you have a blog or participate on forums of related topics. — APA TEAM
https://athleticperformanceacademy.co.uk/wp-content/uploads/2019/11/NewU-Web-Post-Female-10.jpg
600
600
dazdrake
https://athleticperformanceacademy.co.uk/wp-content/uploads/2015/05/APA-Logo1-300x156.jpg
dazdrake
2019-11-03 09:35:37
2019-11-03 09:35:37
How To Stay Motivated