Best time to focus on Single leg training
When's the best time to focus on single leg training? If you had asked me this question 10 years ago I might have given you a different answer.  Early in my career I was influenced by the NASM Personal Training certification and their method.  [Full disclosure: I never took the exam but my best friend did and I looked extensively through the course material he was using].  When I think back to S&C programmes in my early career I remember starting training blocks with what I guess you would call Neuromuscular Training (NMT) using lower loads, higher reps and SINGLE LEG (SL) work for lower body strength.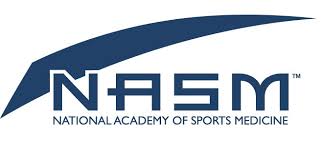 The rationale was that the SL work would identify and then even out any imbalances/asymmetries in strength, in preparation for the higher bilateral loading to come in later cycles.  This was influenced by my understanding of the NASM methodology, where the first cycle was called a stabilisation phase aimed to do exactly that.
This blog will add to the previous blog I wrote on single leg training and offer some new reflections.  I also want to talk about the timing in your programming where single leg work might make more sense to focus on.
Who cares? Aren't they just two different patterns?
For a long while I've not really felt the need to emphasise single leg or double leg, and I've seen the idea of having to make a choice over one or the other as a non starter discussion point in my book.  I simply view them as two different movement patterns that will both be incorporated into a session, or a week.
Normally I run my programmes like the example below if I am training two legs sessions per week.  I only do this during pre-season (as part of a 4-day strength programme) or for more advanced athletes who I don't think can handle the loading of two sessions at >85% 1RM for the same exercise because of the high intensities that will impose on their bodies (otherwise I do three whole body sessions):
Day 1:
Heavy Bilateral Knee Dominant Exercise (KDE): Squat 5×5 (>85% 1RM)
Light Bilateral Hip Dominant Exercise (HDE): Deadlift 3-4 x 6-10 (<85% 1RM-if programmed in at all for that day)
Unilateral Hip Dominant Exercise (HDE): Single leg glute bridge 3 x 15-20 each leg
Day 2:
Heavy Bilateral Hip Dominant Exercise (HDE): Deadlift 5×5 (>85% 1RM)
Light Bilateral Knee Dominant Exercise (KDE): Squat 3-4 x 6-10 (<85% 1RM if programmed in at all for that day)
Unilateral Knee Dominant Exercise (KDE): Single leg pistol squats 3 x 10-15 each leg
Brownlee Brothers
By the way, Ian Pyper S&C coach for British Triathlon said that he would often split his off-season S&C programmes into two strength workouts- one on a Monday and one on a Friday.  One workout would be a heavy DL exercise such as a squat or a trap bar Deadlift, and the other day would be SL exercise such as split squat.  So it is interesting to see how he would also programme in both.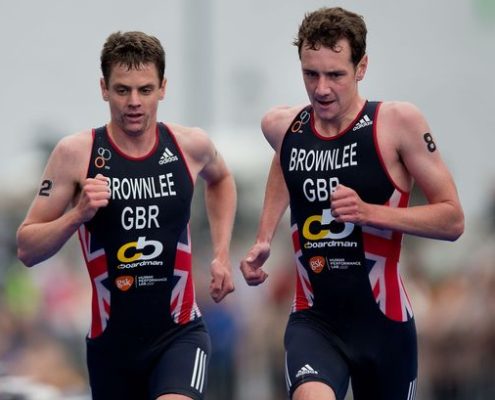 Personally I have also done this approach in the past but normally when I am still working with an intermediate athlete who is starting to warrant greater variation in load through the week.  Often I would plug in a SL exercise as the primary strength in the mid week session to go between a Squat (Monday) and a Deadlift (Friday).  So for me it's not about either or, it's about both.  But I always like to take some time to reflect and so what follows are some key points to consider that like a lot of subjects boil down to injury risk and performance benefit.  Ultimately the question to ask is whether the DL or SL variation has the greater capacity to produce FORCE and in a way that will transfer to sport, with manageable injury downside.
Heavy Bilateral Squats are a lower back exercise, right?
Recently I wanted time to reflect on how appropriate it is to ALWAYS use BILATERAL loaded exercises as my PRIMARY STRENGTH exercise.  After all, Mike Boyle was one of the first coaches to show that there is a bilateral strength deficit.  He said that he had many guys that could split squat 115lbs on each leg for 15 reps but there was no way on earth they could bilateral squat for 230lb, and probably not even for 5 reps!
And even if they could would you want that much load being transferred through the spine?
Mike Boyle says the heavy back squat is a lower back exercise.  From an injury risk standpoint there may be some links to back pain which might be associated with the back being exposed to forces from the legs that it cannot cope with.  But perhaps part of the problem is that it is not too much force per se but the wrong distribution of force going through the lower back due to immobilised joints down the chain- or the lumbar spine is not stable enough?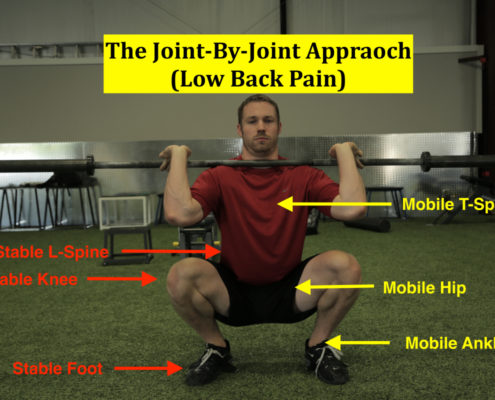 What about performance gains? Perhaps I am more capable of achieving a higher total load across a single leg exercise? I know that an elite level goal is to be able to hold 22.5% of Back squat 1RM (or 45% body mass) in each Dumbbell for a single leg primary strength exercise such as a split squat or a walking lunge etc.   Assuming I can squat 160kg at 80kg body mass, that works out at 36kg dumbells in each hand (just under my 80kg body mass).  And by the way I can't bilateral squat 160kg!!!!!!!!  But yet I'm pretty confident I could hold the 36kg dumbbells in my hands!!!  For a Barbell split squat this would be 50% of my 1RM back squat.  Again, the idea of having 80kg on my back for a barbell split squat seems a bit more achievable than 160kg on two legs.
Listening to Mike speak on the Pacey Performance Podcast he is actually looking for you to be able to hit the target of 100% body mass (50% held in each dumbbell) for 5-6 reps for most of his single leg progressions including RDLS.  Again, I feel pretty confident I can do that.
So perhaps there is something there?  But if that means my torso rigidity is the weak link that is not letting me transfer enough force through my torso on two legs, isn't that also a pretty concerning weak link given that all sports training is about how much of that strength training can transfer to the actual sporting movements– which last time I checked involved transfer through the torso!
Furthermore, I've seen evidence that the lower back can be upset by low pistol squats that are done without the use of a box set up, like Mike Boyle uses below.  Read this link for more info.  So don't be so quick to go for one or the other!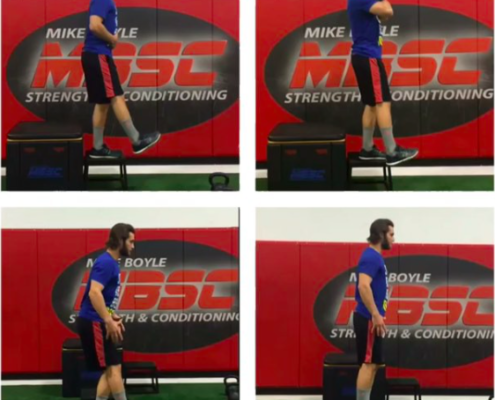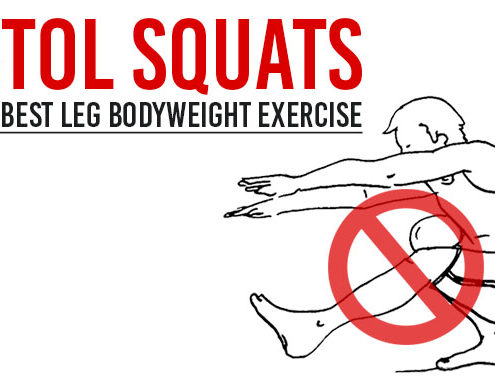 For me there is just something logical about the fact that 160kg on my back will place much higher stress on my "system" than 80kg ever can.  Yes the total load due to the bilateral deficit may be higher across the single leg exercise, but you are still only lifting 80kg at one time and I think that has to have a lower stimulation on the nervous system per se.  I'd love to see what the brain activity is and hormonal response to markers such as testosterone, for example.  However, developing force per se is only part of the puzzle otherwise we would just all focus on getting our squat, deadlift and bench PBs up.  It's because we work to enhance 'sports' performance that we are having this discussion in the first place.  To quote British Rowing, 'if it doesn't make the boat go faster, what's the point?  So we need to look at force production and it's transfer to the sports movements.
Well Aren't Single leg squats more Sport Specific?
This then naturally leads us to the other argument that one of my senior coaches also posed to me last week- saying that he had also moved away from using bilateral exercises as his primary strength exercise- because it's not sport specific.  Ian Pyper also referred to this in his work with the Brownlee brothers, saying he would tend to move towards step ups for his SL work in more specific phases as it has greater transfer to running action.
I have previously written several articles about sport specificity.  You can find one here as well as some of my best work if I don't say so myself with this article.  But I go back to a point Marco Cardinal made on his Pacey Performance Podcast about his role being getting them strong for the sport.  It was very clear to him that his role was to:
=> get people stronger in the key movements or activities that were relevant to the sport
=> get them strong enough to SUSTAIN the TRAINING Load
=> get them strong enough so they don't break down
The way you evidence that someone has got stronger is pretty simple in my book regardless of whether you use SL or DL primary strength exercises.  But to demonstrate how much of that strength can be (directly) transferred to their sporting movement is more tricky.
Alex Natera (who quotes Michael Johnston, Strength Scientist at British Athletics) talks about the bridge between CAPACITY Strength and TECHNICAL Strength.  He calls this COORDINATION Strength.  In his work with sprinters in track & field this coordination strength exercise was known as a 'link training exercise,' such as a Prowler push.
So take a 25kg sled or approximately 33% bodyweight for arguments sake.  This is a link assessment- a loaded skill that is very similar to the sport skill, in this case acceleration during sprinting.  A good way to see if the strength training is transferring is measure the time it takes to push it a fixed distance.  If 1RM is going up in the gym but time on the link assessment is not going down then the strength training hasn't transferred.
What's the difference between CAPACITY STRENGTH and TECHNICAL Strength?
Capacity strength would be your traditional DL exercises such as Squats and Deadlifts and Jump squats.  Technical strength would be your SL exercises such as SL Hip thrust, SL Seated calf raise.  So in this way Alex was suggesting that perhaps you start with the 'less specific' bilateral exercises and move towards 'more specific' unilateral exercises.
Alex says 'just because you run on one leg doesn't mean you need to lifts always on one leg! But, in Special Preparatory periods where the track coach is getting nervous about you doing more heavy lifting you can focus on more SL work.  This is because at this time there is a greater volume of high speed running and the coaches don't want the sprinters to be feeling fatigued.  You can sneak in some high intensity strength loading by using SL work.  To the coach they will see you lifting less weight on the back, but actually the intensity is very high!  Remember that a pistol squat (to quarter squat depth) with 1 x Bodyweight external load (30kg weighted vest and holding two 25kg dumbbells let's say for a 80kg male) is supposed to equate to 3 x BW on DL Back squat
100% BW pistol = 3 x BW Back squat
I haven't really looked at this in detail myself.  I need to be convinced of whether we can make comparisons between a quarter depth SL squat and a parallel DL squat but it's something to think about.
Conclusions
I personally still feel the argument for one or the other is a non starter.  You need both in your programme as they are both movements that I want my athletes to master.  I still feel intuitively that having let's say 200lb on your back will add more "system stress" in terms of neural load than doing 115lbs separately on each leg- assuming the body can squat that much!!  Therefore DL squats create higher OVERLOAD and CAPACITY STRENGTH in terms of total load overcome in a single rep.  I also like the fact that the lower back is a force transferer which may or may not be a limiting factor in whether someone can BL squat more.  It means we need to work on strengthening our torso if we want to squat more.  I will talk about some paused deep squats that I heard Greg Nuckols talk about in another post!
I do agree that SL work might make more sense to focus on more in your Specific Preparation phases and I'll look to incorporate more in those phases- but I'd still keep both in, in all phases.
I like the way Alex and Mike Boyle view bilateral strength- there is a point beyond which it probably doesn't serve us to keep getting stronger on two legs in a non sport specific way.  For Mike Boyle I know he talks about being able to squat 50% bodyweight for 10 reps on a Goblet squat.  Then his focus changes to SL work and it seems getting to 50% bodyweight in each hand for 5-6 reps seems like their next goal!!!!!
Since you're here…
…we have a small favor to ask.  APA aim to bring you compelling content from the world of sports science and coaching.  We are devoted to making athletes fitter, faster and stronger so they can excel in sport. Please take a moment to share the articles on social media, engage the authors with questions and comments below, and link to articles when appropriate if you have a blog or participate on forums of related topics. — APA TEAM
https://athleticperformanceacademy.co.uk/wp-content/uploads/2017/06/Pistol-squat.png
560
562
dazdrake
https://athleticperformanceacademy.co.uk/wp-content/uploads/2015/05/APA-Logo1-300x156.jpg
dazdrake
2017-12-17 23:43:35
2018-05-27 20:11:11
When's the best time to focus on single leg training?