Hey Everyone.  My name is Daz, owner of Athletic Performance Academy and chances are you are reading this blog because you have an interest in the question, 'should we treat all children the same?'
Please read Part 1 if you haven't already.
One Size Fits All
In Part 1 I asked the question whether the mechanical model which 'treats all children the same' is part of the reason why some children seemingly fail in a system that is based on a 'one size fits all approach.'  Do we just give our energy to the children who thrive in this environment, or do we need to change the environment, or at least give more opportunities to experience different environments, ones where more children actually want to learn in?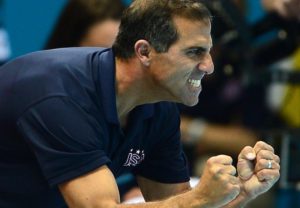 To answer this, this blog will firstly look at the CULTURE of our Academic institutions referring to what High Performance Systems in the world do, and also look at 'Alternative Education programmes.'
I will then discuss COMMUNICATION methods to ensure that your coaching/teaching methods engage as many learners as possible by looking at Motivation and Skill variances in mixed ability groups and their individual needs.
Reforming Public Education
This section will propose some key ingredients to ensure the future success of Public Education in the 21 st century, based on some of the great work of the late Sir Ken Robinson, an international education advisor in the Arts who championed education reform.  He was passionate about creative and cultural education, with the goal to unlock and ignite the creative energy of people and organisations, which he felt was sadly lacking in the current education system.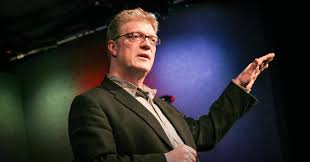 Sir Ken has compelled us to think differently about capacity of the human mind- intelligence is diverse, dynamic and distinct.   Please watch How To Escape Education's Death Valley which talks about the three features of High Performance Systems and thoughts on Alternative Education programmes.
Sir Ken highlighted that what all the high performing systems in the world do is currently what is not evident, sadly, across the systems in America:
They INDIVIDUALISE teaching and learning-  This system has to engage the student's individuality, curiosity and creativity.  That's how you get them to learn.
Attribute a very HIGH STATUS to the teaching profession.  You can't improve education if you don't pick GREAT people to teach and keep giving them constant support and professional development.
They DEVOLVE RESPONSIBILITY to the school level for getting the job done vs. command and control, and telling teachers and students what do to.  If you remove their discretion it stops working.
Education has been increasingly based on conformity and standardisation- and instead Sir Ken believes we need to go in the opposite direction, what Sir Ken means by changing paradigms!
One place to see evidence of this is in the 'Alternative Education programmes' that are designed to get kids back into education. They have certain common features.
They are very PERSONALISED
They have STRONG SUPPORT for the teachers
They have CLOSE LINKS WITH THE COMMUNITY and a broad and DIVERSE CURRICULUM
They often include programmes which involve students OUTSIDE SCHOOL as well as inside school
And they work! What's interesting to Sir Ken is that these are called 'alternative education,' programmes. All the evidence from around the world is that if we all did that, there'd be no need for an alternative!
Daz comment: I can immediately see the value of applying those six principles into my APA company culture.
I have always recruited for CHARACTER first and credentials second.  It's very important to recruit coaches who embody the APA values of Courage, Honesty, Respect, Enjoyment and Competitive Spirit.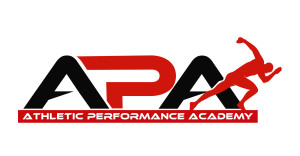 I am often asked what I do for a living, I mostly say I'm a professional fitness trainer (to which the most common reply is, 'you mean like a Personal Trainer?") I personally don't get offended by this but I know other professional coaches do.  Don't get me wrong there are many exceptional Personal Trainers, but the simple reality is I know I have been to University for 5 years to get degrees in Exercise Science- this can't be compared to a 12 week online course.  Having Professional status means I get paid to do this full-time for a living, something I never take for granted, since the vast majority of coaches are part-time or volunteers.
As far as my expectations of my coaches go, I agree with them what level of guidance they need.  APA can provide DONE FOR YOU templates when needed.  But to be honest, the roles I give them are largely self determined by their experience.  If they lack experience they will assist on sessions where someone else will be responsible for writing the programme.  By its very nature, the premise of the Lead coach is that I have determined that they have enough experience so I can 'devolve responsibility.'  All my coaches tell me that they really enjoy this opportunity to have some autonomy over their training plans.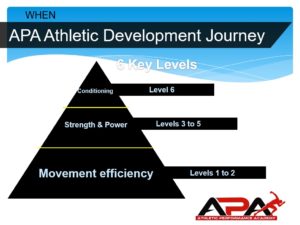 It goes without saying that the training plans are individualised, which I know a lot of people role their eyes at as everyone says their programmes are individualised.  In everyday life this simply means that I give the coach the license to adapt according to the needs of the individual or group, as long as it respects the principles of the APA method- a holistic approach to maximising athletic potential using the 5 S's and 6 Stages of development.
Culture Reform
Up to 60% of children drop out of High school and up to 80% of native Americans (in some parts of the country in the USA).
But the drop out crisis is just the tip of the iceberg.  What it doesn't count is the number of children who are in school, BUT ARE DISENGAGED from it, who DON'T ENJOY IT, who don't get any real benefit from it.
Some people want to learn, and some don't.  Every student who drops out of school has a reason for it which is rooted in their own biography.  They may find it boring, irrelevant, at odds with the life they are living outside of school/University.  These are trends but the stories are always unique.
It could be argued that education fails many people because it dislocates very many people from their natural talents.  Human resources or 'talents' are like natural resources- they don't show up on the surface, they're buried deep, you have to go looking for them and and CREATE THE CIRCUMSTANCES WHERE THEY SHOW THEMSELVES.
It's about PASSION.  Passion is what excites our spirit and our energy.  And if you're doing the thing that you love to do, that you're good at, time takes a different course entirely, an hour feels like 5 minutes.  The reason so many people are opting out of education is because it doesn't feed their energy, spirit or passion.
Create the Environment
In any environment, right beneath the surface are these seeds of possibility waiting for the right conditions to come about, and if the conditions are right, life is inevitable.
Take an area, a district, a school, you change the conditions, give people a different sense of possibility, a different set of expectations, a broader range of opportunities, you cherish and value the relationship between teachers and learners, you offer people the discretion to be creative and to innovate in what they do, and schools that were once bereft, spring to life!
Great Leaders know that leadership should not be about command and control.  The real role of leadership is CLIMATE control, creating a climate of possibility.  And if you do that, people will rise to it.
A case study: Sutton Tennis Academy
From February 2017 to Dec 2018 I was personally asked to go into Sutton Tennis Academy (STA) as part of APA's contract with GLL which also owned Gosling Tennis Academy.  This has been one of the highlight's of my professional career as a business owner and Head coach.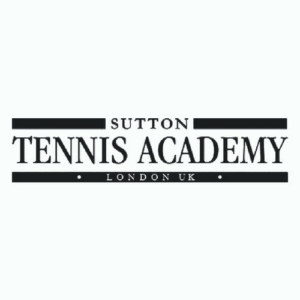 At the time I arrived, there was a culture change,  GLL had recently taken over, a national leisure centre operator.  The previous S&C department recently departed leaving behind an intern that wasn't equipped to lead, and was being supported by the Gym Personal trainer at the time, who wasn't previously involved in the S&C department.
I decided to make the intern and the PT interview for the S&C coach role, and I would bring in some additional interns.  It was a challenging process but in the end I had to let the intern go, and I chose the PT who I felt embodied the APA values most, and was going to be the best person for the job.
The greatest attribute I brought to the programme was a sense of possibility, a set of expectations based on the training plans I had been successfully implementing at other APA sites and supporting the coaches to be creative and innovative.  The environment changed, there was a sense of purpose, stability and energy.   I brought in another part-time coach and gave him and the PT a clear role so devolved responsibility which they both enjoyed.
It Matters How You Say It
Great coaching is as much about how you say it, as it is about what to say.  I have included an extract from two great blog posts written by former CEO of the IYCA, Brian Grasso, "Cook Young Athletes Slow," and "How To Shape Speed Training- Part 2."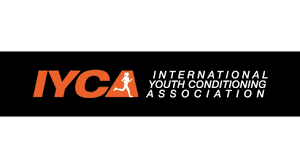 "The 'Lombardi-style' coaching system doesn't work. You can't just bark orders and think that every young athlete you train is going to be listening. With coaching, one-size DOES NOT fit all. Just like physical ability, size, relative strength and potential, the way a young athlete needs to be communicated with is specific to that child or teen.  You cannot assume nor expect a given group of athletes, with their varying personalities and temperaments, to relate and respond to a singular style of coaching.
The aristocratic and authoritarian coaching style, long considered the most effective means of handling a group of athletes, is in actuality, a surefire way to negate the potential benefits of a lesson or training session.
From an ease of coaching perspective, it would be a wonderful scenario for us to only to work with those athletes whom were supremely motivated and exceptionally gifted, but in reality, this is seldom the case.
Now, I'm no fool. I've spent nearly 15 years in the trenches and know full well that when you have a group of kids (say 20 6 year olds) getting to know them well enough and being able to provide individual attention to them is challenging to say the least. But that doesn't mean individualized communication isn't possible. It just takes a system.
In any given group setting you have to accept the notion that your athletes will be divided in terms of both ability and motivation, and represent an eclectic cross-section of potential personalities. Over my years working with kids, I have found that every one of the young athletes I've trained fits somewhere into the following category:
1. High Motivation/High Skill
2. High Motivation/Low Skill
3. Low Motivation/High Skill
4. Low Motivation/Low Skill
Each one of the sub-classifications above represents an athlete in need of a particular coaching style in order to gain and retain your speed and movement shaping lessons optimally.
A brief overview of the template that shows how to communicate with each of these young athletes is as follows:
1. Delegate – Look to get this young athlete involved in the training and planning process. Have them lead warm-ups for the group. Have them create the warm-up within the boundaries of your system. If they are older, have them help you co-coach your younger groups. Keeping this young athlete engaged is a critical part of keeping them excited about the training process and provide a perfect communication scenario.
2. Guide – This young athlete doesn't require more motivation – they need to enhance their skill. Rather than trying to incite them positively (because they're already incited!) slow them down and guide them through the process of skill increase slowly. Breakdown complex exercises into specific stages and teach them in a whole-part-whole method. Communication will be automatically improved.
3. Inspire – This young athlete is great at everything, but lacks the necessary motivation to produce consistent effort (likely due to pressure from other coaches or their parents). Don't 'ride' them or even ask them to work harder – they will tune you out quicker than you can say TRX! Instead, talk with them about what inspires them. What gets them excited? We all have a switch on the inside that can turn on when the situation is a quality and inspiring one for us. Find where there switch is and help them turn it on.
4. Direct – Don't put this young athlete on the spot – even in a positive manner. They crave autonomy and the ability to just 'blend in'. So give it to them. Provide instructions for the group at large and then quietly be sure that they know what is expected of them in the up-coming exercise or drill. Once they realize that your communication with them will be non-threatening, they will deem your training environment a 'safe' one and start to open up. That's where the fun will start!"
Your first order of business then, is to adopt a dynamic coaching style which has wide spread appeal and attractiveness to any athlete – regardless of ability or disposition.
In doing so, your common denominator for coaching a diverse group of athletes must stem from use of the Pygmalion effect (often called the "teacher-expectancy effect").
The Pygmalion effect infers that athletes will respond positively to the expectations placed upon them. This is a place in which may coaches and trainers fail to glean a positive response or change in there athletes when applying exercise stimulus alone as the sole variable used to elicit change or improvement.
You must quantify to your athletes what you expect their roles to be in the process of shaping there speed and movement skills. More over, your must consistently assert the specific skills you require them to develop at both the onset and conclusion of a given training session.
Herein lies the long-term approach to shaping movement and athleticism.
Each and every training session must have a plan for both execution, but be part of a long-range and dynamically conceived vision as to where you want your athletes to be at a certain point in time.
It is also critical that coaches and trainers assess the most viable ways of evoking an expectations-based philosophy with each group, in keeping with the varying personality, skill level and disposition of the individuals within that group.
It is equally important to understand the value of multidimensional instruction. Some athletes learn visually, some via verbal interaction and others still through kinesthetic means.
Each of these instruction strategies must be equated into the coaching puzzle in training sessions for true and lasting habitual change to occur in the quest to have your athletes maximise their potential.
In recap, the global behavior standards that must first be developed are as follows:
Understand that athletes have varying skills and motivations, and develop dynamic coaching strategies that will influence all of them.
Incorporate an expectation principle into each training session so as to have a measurable and tangible objective for your athletes to aspire.
Use verbal, visual and kinesthetic means of instruction to promote complete and full adherence.
Conclusions
Education is not a mechanical system.  It's a human system.  It's about people who either do want to learn, or don't want to learn.  We need to find ways to unlock each individual's natural talents and allow them to flourish.
One of the challenges is to innovate is hard because it means doing something that people don't find easy; it means challenging what we take for granted.
Human communities depend on our diversity of talent, not a singular concept of ability.  And at the heart of the challenge is to reconstitute our sense of ability and intelligence.  It's about passion to feed their energy, and spirit.
We have to go from an industrial mechanical method of education, which is based on linearity, and conformity and batching people.  We have to move to a model that is based on principles of agriculture.  We have to recognise that human flourishing is not a mechanical process; it's an organic process and you cannot predict the outcome of human development.  All you can do, like a farmer, is create the conditions under which they begin to flourish.
It's about customising your teaching/coaching to you circumstances and personalising education to the people you're actually teaching.  Doing that is the answer to the future.
It's about creating a movement in education in which people develop their own solutions, but with external support based on personalised curriculums.
Follow Daz on instagram @apacoachdaz
Remember:
If you're not subscribed yet, click

 

here to get free email updates, so we can stay in touch.
Share this post using the buttons on the top and bottom of the post. As one of this blog's first readers, I'm not just hoping you'll tell your friends about it. I'm counting on it.
Leave a comment, telling me where you're struggling and how I can help
Since you're here…
…we have a small favor to ask.  APA aim to bring you compelling content from the world of sports science and coaching.  We are devoted to making athletes fitter, faster and stronger so they can excel in sport. Please take a moment to share the articles on social media, engage the authors with questions and comments below, and link to articles when appropriate if you have a blog or participate on forums of related topics. — APA TEAM
https://athleticperformanceacademy.co.uk/wp-content/uploads/2016/09/passionate.jpg
500
720
dazdrake
https://athleticperformanceacademy.co.uk/wp-content/uploads/2015/05/APA-Logo1-300x156.jpg
dazdrake
2021-03-25 12:15:44
2022-02-04 19:09:46
Should We Treat All Children the Same?- Part 2