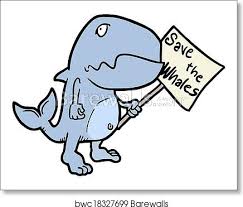 Hey Everyone.  My name is Daz, owner of Athletic Performance Academy and chances are you are reading this blog because you have an interest in the question, 'should we treat all children the same?'
Let me start off by saying that this is not a post examining some of the prominent issues of the day around gender equality, race hate or any other important issues of social inequality that plagues our world.  I certainly don't feel I'm qualified in my coaching role to discuss these topics and I would respectfully say that this blog does not address these issues directly.  However, in my role as a coach which I define as "someone who facilitates learning," I feel that the notion of treating all children the same from a learning perspective warrants further inspection.
Role of the Coach
If you're reading this blog as a coach, you may not identify yourself as a 'facilitator of learning' (which may sound more like a teacher) but I would encourage you to reflect on this. Ultimately whether you are helping athletes achieve championship winning performances on the sports field, or achieving Academic excellence in the classroom, the objective is the same- facilitate learning.
As I approach my 40th birthday and celebrate 20 years as a professional coach I'm reflecting on the apparent paradox that my coaching philosophy has been built on the idea of 'conformity,' which while it gives each child the exact same education and opportunity, may not actually be the best way to help my athletes learn!
Conformity is based on an industrial or mechanical model of education- a 'fast food' model where everything is standardised-  based on linearity, and gives every child the same educational experience.  This leads to a degree of certainty of what will come out at the other end (children educated to fulfill their role in the workplace). I too have largely coached this way for most of my career with a command and control style and a 'mechanical formula' for building athletes on my APA production line.  Like many things in life, this formulaic approach works better for some and less so for others.  But I've always tried to make it work for everyone, even if it sometimes feels like fitting a square peg in a round hole.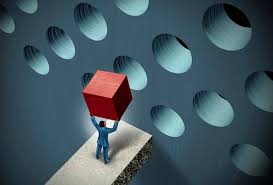 I recently spoke to two noteworthy teachers who I respect, one was one of my University Professors, who has recently retired and another is a former teacher of History in a well respected London independent school.  Both teachers shared the belief that you 'can't save all the whales,' which basically means that there are some children/students who want to learn, and others who don't.  Put your time into the ones who want to be there (and forget about the rest).  You can't help them all.  I have always struggled with this concept, it just doesn't seem to be the right thing to do.  I will acknowledge that teaching 30 children in a classroom will probably give you a different perspective, but I still feel that every child needs to be given an opportunity to realise their potential, even if it isn't outwardly showing itself now. (For what it's worth I did teach in Further Education for two years, teaching "boring stuff" to 16-18 year olds, many who didn't want to be there, so I do have some experience to base my comments on.)
My question is whether the mechanical model which 'treats all children the same' is part of the reason why some children seemingly fail in a system that is based on a 'one size fits all approach.'  Do we just give our energy to the children who thrive in this environment, or do we need to change the environment, or at least give more opportunities to experience different environments, ones where more children actually want to learn in?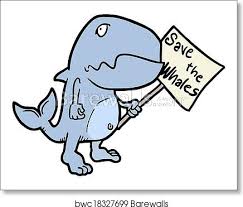 My definition of an APA coach is a 'inspirational, honest, professional and courageous coach who is self-aware and coaches unconditionally to help their athletes maximise their potential."
Many of my coaches have struggled with this concept of unconditional coaching; "You mean you want me to give as much time and energy to the children who don't want to be there, as the ones who do?" they would say.  "You mean I need to spend as much time writing a plan for the children who have no talent, as the ones who clearly have a much better chance of making it?"
My concept of coaching unconditionally largely revolves around the concept that 'no child gets left behind.'  You must meet them where they are at, maybe they are NOT READY to learn NOW, or perhaps they will never be ready to learn in the way you are presenting the information.  But never give up on them before they give up on themselves and always search for ways to ignite their fire for something.  Just find what they are currently willing/able to do and move them to the next step.  It may not be where they 'need' to be based on some expected or desired level of achievement, but if it is progress it still needs to be acknowledged and celebrated.
Reforming Public Education
In many conversations I have with parents I often draw parallels with the Academic journey to explain long-term athletic development.  Maybe you have too.  Furthermore, I certainly draw on my knowledge of teaching methods in the classroom to inform my coaching methods.  What is interesting is that there has been a call for education reform for many years now- the way we educate children in the classroom served us economically and culturally at the time of it's creation- the mid 19th century.  But it no longer serves the children of the 21st century.
This blog will examine the current state of the education system, and some of the great work of the late Sir Ken Robinson, an international education advisor in the Arts who championed education reform.  He was passionate about creative and cultural education, with the goal to unlock and ignite the creative energy of people and organisations, which he felt was sadly lacking in the current education system.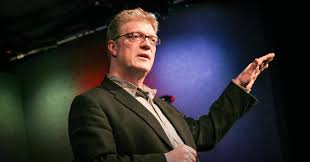 My coaching philosophy has clearly been influenced by my understanding of how we learn in school, so I'd like to look at this first and then in a follow up blog, highlight some practical considerations for coaching practices I can employ in the next 20 years of my career.
Please stick with me, I hope you will see that much of what is good (and bad) in the classroom could be applied to the sports field.  Part 1 of this blog will address the challenges.  My follow up blog will address the possible solutions.
The Modern Challenge of Public Education
What follows is an overview of a talk by Sir Ken Robinson- Changing Education Paradigms
According to Sir Ken there are two reasons why we need to reform public education:
ECONOMIC – how do we educate our children to take their place in the economies of the 21st century?
CULTURAL – how do we educate our children so they have a sense of cultural identity, so we can pass on the 'cultural genes' of our communities, while we become part of the process of globalisation.
The problem is we are trying to meet the 'future' with what we did in the 'past,' and along the way we are alienating millions of kids who don't see any purpose in going to school.  In the past, we were kept there with a story that if you worked hard and did well and got a college degree you would get a job.  Our kids don't believe that (now)!  You're better having a degree than not, but it's not a guarantee anymore.  And particularly not if the route to it marginalises most of the things you think are important about YOURSELF.
The problem is the current system of education was designed and conceived and structured for a different age.  It was conceived in the INTELLECTUAL CULTURE of the ENLIGHTENMENT, and in the ECONOMIC circumstances of the INDUSTRIAL REVOLUTION.
At the time it was a revolutionary idea to provide formal public education that was:
Paid for by taxation
Compulsory to everyone
Free at the point of delivery
People at the time could not conceive that the working class were capable of learning to read and write but it was seen as necessary to insure the future growth of the industrial revolution.
[Unfortunately] the view of intelligence at the time was based on the enlightenment view of intelligence known as DEDUCTIVE REASONING– or 'top-down logic' which contrasts with inductive reasoning ("bottom-up logic"): in deductive reasoning, a conclusion is reached reductively by applying general rules which hold over the entirety of a range of topics, narrowing the range under consideration until only the conclusion(s) remains. In deductive reasoning there is no uncertainty.
In inductive reasoning, the conclusion is reached by generalizing or extrapolating from specific cases to general rules resulting in a conclusion that has uncertainty.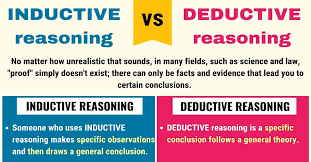 People who were good at deductive reasoning were come to be thought of as having Academic ability.  People who were not good at this were thought of as non Academic, or not smart!  The consequence of this way of thinking that runs deep in the gene pool of education (even until this day in my opinion) is that many brilliant people think they are not smart, because they've been judged against this particular view of the mind.
Don't get me wrong- this approach has been great for some, who have wonderfully benefited from it but many have not.
I am a case in point.  I wasn't really sure of what I was good at until I arrived at University.  My entire formal education at University was based on deductive reasoning and I learned fast that I was extremely good at it- synthesising large volumes of academic research into a succinct conclusion based on the available evidence.  There was something very predictable about this method of learning and I lapped it up- gaining almost exclusively A grades for the majority of my time there.  It gave me an enormous sense of confidence but was also in my opinion one of the main reasons I went on to have some of the most severe and almost life ending depression one can experience, something that I have been very public about, and occurred when I left the relative safety of the Academic environment.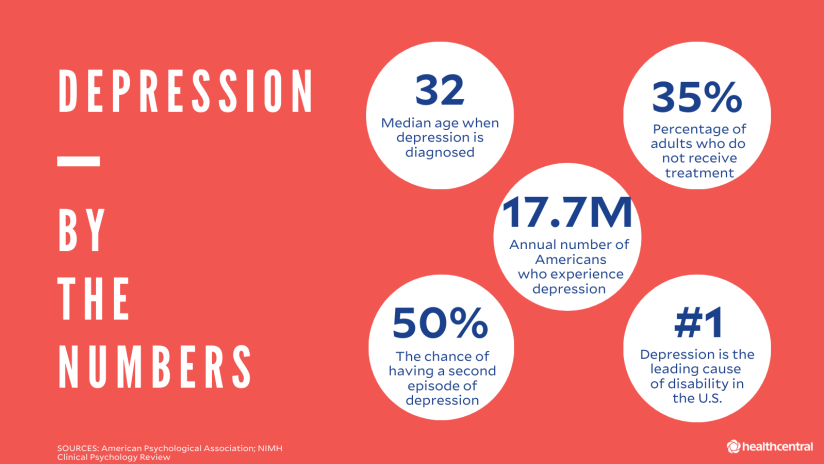 In my opinion modern education still serves people who ultimately aspire to be guess what?   A University professor!  It's designed for people who 'LIVE IN THEIR HEAD.'   For as good as it was for my development as an Academic I felt completely unprepared for a life outside Academia, and I often wondered if the depression I felt once I left Academia was comparable to how many students feel when they are inside it and are trying to force themselves to endure a system rather than enjoy it.
Our children now are living in the most INTENSELY STIMULATING period in the history of the Earth.  They are being besieged with information that pulls their attention from every platform- computers, Iphones, TV channels and advertising; and we're penalising them for getting distracted- from what? Boring stuff! (at school, for the most part!).
Perhaps there is a place for more AESTHETIC experiences within schools.  This is known as DIVERGENT thinking.
Divergent thinking is a thought process or method used to generate creative ideas by exploring many possible solutions. It typically occurs in a spontaneous, free-flowing, "non-linear" manner, such that many ideas are generated in an emergent cognitive fashion.
Education has been increasingly based on conformity and standardisation- and instead Sir Ken believes we need to go in the opposite direction, what Sir Ken means by changing paradigms!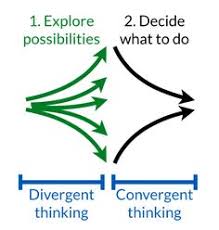 One of the things that Sir Ken concluded was that most great learning happens in groups- collaboration is the stuff of growth.  I had to have a chuckle as being an academic type myself, I absolutely hated group work at University.   I knew that the conclusions to be drawn were self-evident in the research and having more people (who I perceived to be less capable than myself at deductive reasoning) would just slow the process down. I didn't need to share ideas, the Academics of the time had already presented the most noteworthy findings and our job was simply to present them in a logical way to draw a natural conclusion.  Having someone repeatedly ask, 'but what if?' wasn't going to get me a better grade!
But for many, let's say, more creative divergent thinkers, group work is at the heart of human spirit.  Please watch How To Escape Education's Death Valley which talks about the drop out crisis in USA and the three conditions in which humans flourish.
I'll wrap up this blog with a summary of some of the points made.
Drop Out Crisis
Up to 60% of children drop out of High school and up to 80% of native Americans (in some parts of the country in the USA).
But the drop out crisis is just the tip of the iceberg.  What it doesn't count is the number of children who are in school, BUT ARE DISENGAGED from it, who DON'T ENJOY IT, who don't get any real benefit from it.
Some people want to learn, and some don't.  Every student who drops out of school has a reason for it which is rooted in their own biography.  They may find it boring, irrelevant, at odds with the life they are living outside of school/University.  These are trends but the stories are always unique.
It could be argued that education fails many people because it dislocates very many people from their natural talents.  Human resources or 'talents' are like natural resources- they don't show up on the surface, they're buried deep, you have to go looking for them and and CREATE THE CIRCUMSTANCES WHERE THEY SHOW THEMSELVES.
It's about PASSION.  Passion is what excites our spirit and our energy.  And if you're doing the thing that you love to do, that you're good at, time takes a different course entirely, an hour feels like 5 minutes.  The reason so many people are opting out of education is because it doesn't feed their energy, spirit or passion.
There are three principles on which HUMAN LIFE FLOURISHES, and they are contradicted by the culture of education, under which most teachers have to labour and most students have to endure.  Sir Ken Robinson
These are:
Human beings are naturally DIVERSE– school system is not based on diversity but on conformity.  Teachers are asked to find out what kids can do across a very narrow spectrum of achievement (and mostly through standardisation and testing).  Kids prosper best with a broad curriculum that celebrates their various talents, not just a small range of them.
Humans are CURIOUS– if you can light the spark of curiosity of a child, they will learn without any further assistance very often.  Curiosity is the engine of achievement.  Teaching is a creative profession; teaching properly conceived, is not a DELIVERY SYSTEM.  You're not there just to pass on received information.  Great teachers do that, but what great teachers also do is mentor, stimulate, provoke and engage.
Human life is inherently CREATIVE– we create our lives by the restless process of imagining alternatives and possibilities, and one of the roles of education is to awaken and develop these powers of creativity.
Instead, what we have is a culture of standardisation.  Part of the problem is that the dominant culture of education has come to focus on, not teaching and learning, but testing.  Now testing is important, but they should not be the dominant culture.  They should be diagnostic.  They should help and support learning.  It shouldn't obstruct it, which of course it often does.  So in place of curiosity, what we have is a culture of compliance.
Conclusions
Education is not a mechanical system.  It's a human system.  It's about people who either do want to learn, or don't want to learn.
Our education system has mined our minds in the same way we strip-mine the Earth for a particular commodity.  And for the future, it won't serve us.
In the follow up part 2 I will outline how we can go from an industrial mechanical manufacturing model of education, based on linearity and conformity to a model that is based on principles of agriculture. We have to recognise that human flourishing is not a mechanical process, and you cannot predict the outcome of human development.  All you can do, like a farmer, is create the conditions under which they begin to flourish.
Follow Daz on instagram @apacoachdaz
Remember:
If you're not subscribed yet, click

 

here to get free email updates, so we can stay in touch.
Share this post using the buttons on the top and bottom of the post. As one of this blog's first readers, I'm not just hoping you'll tell your friends about it. I'm counting on it.
Leave a comment, telling me where you're struggling and how I can help
Since you're here…
…we have a small favor to ask.  APA aim to bring you compelling content from the world of sports science and coaching.  We are devoted to making athletes fitter, faster and stronger so they can excel in sport. Please take a moment to share the articles on social media, engage the authors with questions and comments below, and link to articles when appropriate if you have a blog or participate on forums of related topics. — APA TEAM
https://athleticperformanceacademy.co.uk/wp-content/uploads/2021/03/save-the-whales.jpg
207
243
dazdrake
https://athleticperformanceacademy.co.uk/wp-content/uploads/2015/05/APA-Logo1-300x156.jpg
dazdrake
2021-03-24 12:25:40
2021-03-24 15:46:28
Should We Treat All Children the Same?