APA Are Recruiting!
If you would like to be considered for a role with APA then please send a covering letter and CV to APA Owner, Daz Drake at daz@apacoaching.co.uk with email title APA.01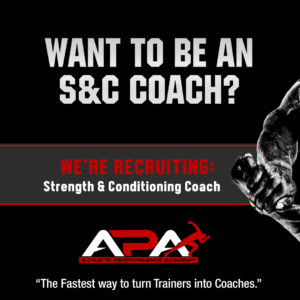 Bromley Tennis Centre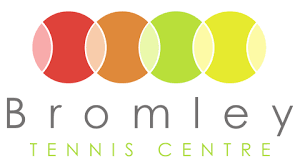 Head of Strength and Conditioning Bromley Tennis Centre
Job Title: Head of Strength and Conditioning
Reports to: Head of Tennis Performance/ APA Director
Responsible for: Assistant S&C Coach x2, Physio team
Location: Bromley Tennis Centre, Avebury Road, Orpington
Employment Terms: This is a full time self-employed term time position 39 weeks of the year with option to do part-time hours (3 days a week) during holidays.
Salary: In region of £30,000 subject to fulfillment of a monthly invoice for agreed hours.
Bromley Tennis Centre
Bromley Tennis Centre is one of only three venues in Britain which has attained both Local and Regional Player Development Centre status. It is funded by the LTA to develop the best talent at under 14 level and is home to a number of the country's best junior players. Their athletic performance program provides a route to the National Academy as part of the LTA performance pathway. Bromley has 6 permanent indoor courts and a further 4 which are covered with a bubble in winter and are outdoors in summer. There is also a fully equipped strength and conditioning gym and fitness suite as well as on-site physio team. As well as a prominent performance programme, Bromley is a community indoor tennis centre home to around 1200 social and development players each week. Bromley Tennis Centre is also an LTA Coach Development Centre offering coach education opportunities to coaches across the country. It is a requirement for all staff to follow safeguarding policies and evidence a commitment to the safety and welfare of children.
Job Overview
Support the Bromley Tennis Academy Head of Performance and the multidisciplinary team to develop and implement a world class player development program to produce an oversupply of players who upon departing Bromley Tennis Centre meet the National Academy selection Criteria.
Lead the delivery of strength and conditioning support to RPDC players and coordinate with the multidisciplinary team to maximise the physical preparedness of academy players.
Main Roles and Responsibilities
● Build on and develop the APA strength and conditioning philosophy and curriculum that is intertwined with the academy's strategy.
● Work closely with the coaching staff and wider support team in an interdisciplinary fashion to help enhance athletic performance.
● Oversee and manage the entire strength and conditioning offering at Bromley Tennis Centre and line manage the strength and conditioning team.
● Flexibly plan, programme and coach strength and conditioning sessions to Academy players, which is underpinned by sound scientific evidence and practice-based rationale.
● Help mentor the assistant strength and conditioning coaches and intern coaches within the academy regarding technical and non-technical skill development.
● Track athlete progress to inform future training direction.
● Provide impactful feedback to coaches, players and parents to help drive behaviour change, including three times a year Fitness test reporting.
● Be the S&C point of contact for all LTA National Camps/Assessments
Essential Criteria
● Significant experience practising as a strength and conditioning coach in a performance environment.
● Significant experience analysing the demands of sports and implementing a strength and conditioning strategy to support performance goals.
● Experience developing junior athletes.
● Significant experience of working as part of a team in an interdisciplinary fashion.
● Significant record of continuous professional development.
● Knowledge and understanding of health & safety and safeguarding.
Desirable criteria for this role to include:
● Previous experience of development of an LTAD pathway in a youth sport organisation
● A full understanding of international standards in both senior and Junior tennis
● Proven experience of managing members of staff
Skills and Abilities
● Highly effective at delivering impactful strength and conditioning programmes that are underpinned and guided by science.
● Clear understanding of other support services and their role within the interdisciplinary team.
● Ability to prioritise time and workloads effectively to optimise impact individually and as part of a team.
● Role model professional behaviours and ability to develop the skills of junior practitioners.
● High levels of emotional intelligence
●Highly effective at fostering professional relationships with relevant parties to promote idea sharing and collaboration.
Qualifications
● UKSCA Accreditation or ability to obtain it within 6 months
● Qualification at degree level or equivalent in Sports Science or related area specialising in the area of physical preparation of elite athletes
● First Aid and Enhanced DBS
● Willingness to undertake LTA safeguarding course
So what are you waiting for?
If you are interested in applying for this role then send an email to APA Owner, Daz Drake at daz@apacoaching.co.uk
Closing date: 3rd December
Interviews will be held week commencing the Monday 11th December 2023 at Bromley Tennis Centre. If you are successful at interview, you will be required to start work Jan 15th, 2024, subject to a DBS.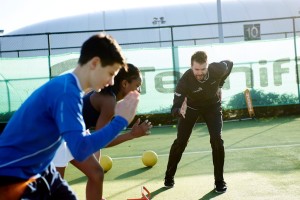 Free Training Reminder
If you have signed up for the FREE Webinar "How To Get Buy In That Lifting Weights Is Safe For Children" then click the link below to sign up!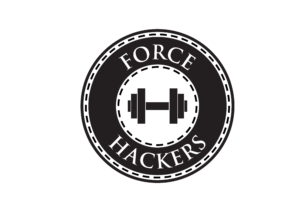 Hope you have found this article useful.
Remember:
If you're not subscribed yet, click here to get free email updates, so we can stay in touch.
Share this post using the buttons on the top and bottom of the post. As one of this blog's first readers, I'm not just hoping you'll tell your friends about it. I'm counting on it.
Leave a comment, telling me where you're struggling and how I can help
Since you're here…
…we have a small favor to ask.  APA aim to bring you compelling content from the world of sports science and coaching.  We are devoted to making athletes fitter, faster and stronger so they can excel in sport. Please take a moment to share the articles on social media, engage the authors with questions and comments below, and link to articles when appropriate if you have a blog or participate on forums of related topics. — APA TEAM
https://athleticperformanceacademy.co.uk/wp-content/uploads/2019/05/Copy-of-APAnewFB_insta.jpg
1080
1080
dazdrake
https://athleticperformanceacademy.co.uk/wp-content/uploads/2015/05/APA-Logo1-300x156.jpg
dazdrake
2023-11-07 16:58:13
2023-11-08 08:40:45
APA are Recruiting!!