Today's blog comes from APA coach Patrick Waplington.  It is very relevant as I posted only a few weeks ago on the principles of training junior athletes in terms of hours.  This blog focuses on what to do during those hours of training.   I will start us of by giving an example of a programme for a typical 60 minute squad for our 12-16 years old athletes.  Then Paddy will give us some information about the work he has done with our slightly younger Junior Academy, 8-11 years old athletes.
Below is an example of what I call a complex session, because it basically covers a little bit of everything.  For a developmental level athlete you can still make great gains in all the biomotors even when they are trained at the same time.
Theme: Multi-Directional Speed & Agility & Strength Development
Foam Roll – Issue areas: Quads/Glutes/Calves/Hamstrings
Activation:
Lateral Mini-Band Walk x 10m
Monster Walk x 10m
Hip Flexor Activation x 10/leg
Shoulder Taps x 10/arm
Movement Prep:
x 10 reps per exercise
Glute Bridge / Cook Hip Lift
Overhead Squat
Full Spiderman + Press UP
Forward Lunge
Side Lunge
1 Leg SLDL
1 Leg Squat
Jumping:
Leap & Stick (In Place) 1 x 5/leg
Leap & Stick (Linear)  1 x 5/leg
Leap & Stick (Lateral)  1 x 5/leg
Hop & Stick (In Place) 1 x 5/leg
Hop & Stick (Linear) 1 x 5/leg
Hop & Stick (Lateral) 1 x 5/leg inside & outside
Multi-directional Speed & Agility:
Week 1: Cutting
Lateral Shuffle x 3
Rehearsed Cut x 3
Random Cut x 3
Spin Cut x 3
Speed Cut x 3
Strength & Power Development:
Clean from Thigh 2 x 6
Squat or Deadlift variation
DB Bench Press or DB Overhead Press
Split Squat or RFE Split Squat
Feet elevated TRX Row or Pull Up
Year 10 = 3 x 10 reps
Year 11 = 3 x 6-8 reps
Plank Combo – Left, Right & Front
Skydiver (Prone AW – Scap Retractions)
Recovery:
Full Chain Glute
Hip Flexor Lunge Sequence
Prayer Stretch
Pec Stretch
3D Calf Stretch
So how might we tweak things to work with the slightly younger athletes?  Well, over to Patrick to answer that!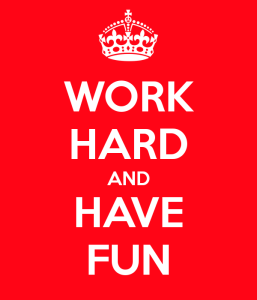 APA Blog – The use of Games with Junior Athletes
Everyone loves a game! And this is something I have used to my advantage over the last year. A big part of my work with APA is working with the Junior Academy. This is a squad session that runs Monday – Friday and regularly has between 15 – 20 young athletes taking part. Whilst there is a ton of S&C literature, with plenty of advice for training programmes for youth athletes, it can be a completely different story when trying to implement this in the real world.
Check out the video below for an example of a 'Game' that could be used for Multi-directional Speed:
Ask under 12s to run a multi-directional speed drill whilst displaying the correct turning mechanics and they can lose interest before they've even started! Challenge them to compete against one another or in teams and suddenly they have a reason to perform well and want to. This is where the coach can use their creativity to put their own mark on the session. I use a lot of games to promote the athletic skills I am trying to develop. This immediately adds fun to the session and engages the participants. This "fun factor" is of huge significance and not often mentioned in the literature.
How about this challenge to work on 'Strength' in a fun competitive way?  Who can be the first pair to get up?
Manipulating the rules or scoring of the games to promote specific athletic skills is a fantastic way of keeping the fun element while still getting your coaching message across. I use various methods to do this, such as awarding bonus points or even all the points for displaying good technique, or changing the space or boundaries players have to work in. These methods start to create a level playing field for mixed ability groups, as you can raise the expectations or difficulty level for the more committed athletes while still challenging the others in the group.
I have a number of games I use to promote different athletic skills. I get the game started and observe, pull the group in and run some drills to work on a specific element relating it to the performance in the game, then get the game up and running again, hopefully with an improved performance.
Participants will feel like they've played games throughout, but the coach will see how they've improved athletic performance. By the end of the session the athletes will have had some of what they want and some of what they need. Getting this mix right is part of the art of coaching.
Paddy Waplington
BSc (Hons), ASCC
https://athleticperformanceacademy.co.uk/wp-content/uploads/2015/06/work-hard-and-have-fun.png
700
600
dazdrake
https://athleticperformanceacademy.co.uk/wp-content/uploads/2015/05/APA-Logo1-300x156.jpg
dazdrake
2015-06-26 11:29:56
2018-05-27 20:12:51
Why the secret to getting results with children is having fun