This week the athletes I spend the majority of my time coaching came back from half-term and were due to be progressing into the final phase of their peak performance training plan.  They were supposed to be realising the training effects of their strength and power phases by working under conditions of fatigue- what I refer to at APA as Power endurance.  For me this is really the goal of where I want to get to- at least in this population of Tennis players.  And my intention was to use Olympic lifts for timed reps to achieve this.
Disclaimer alert:  To quote Eric Cressey from his excellent book, The Ultimate Off-season Training Manual, "There is a noteworthy difference between "conditioning" sessions and "speed" training.  The former serves only to enhance short-term metabolic preparedness, while the latter seeks to effect favourable changes in the powerful neuromuscular system that governs performance via long term adaptations."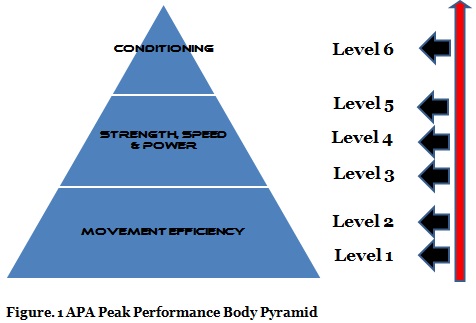 So this phase was really more focused on end stage conditioning to enhance short-term metabolic preparedness closer to the important tournament block.  In my mind we had already got some good neuromuscular adaptations and they had earnt the right to endure those qualities under fatigue. However, with Eric's words of caution about just doing stuff to get children tired rather than getting them moving well, I had to stop right in my tracks and question whether Olympic lifts were a good fit for the athletes in front of me.  Were they moving well?
I decided they weren't and here are my reasons for why they were going to stop doing Olympic weight lifting for power endurance for the current block.
I'm the biggest fan of Olympic lifts and I have written several blogs (here and here) about power development and why I thing the derivatives of the Clean and Snatch are the king of power development exercises.
Suffice it to say Olympic weightlifting is very popular as a tool to promote power.  Why is this so? Because Elite level Olympic weightlifters are capable of snatching over 150 kg and can clean and jerk over 200 kg. It is impossible to perform Olympic weightlifting movements at a slow speed.  So you get a great combination of strength and speed. You get the same amount of power generated as with a plyometric bodyweight jump, but you also get strong at the same time!
The most powerful of all movements is the Olympic weightlifting action of the second pull of a Clean, peaking at 55.8 Watts/kg (Garhammer, J. J. Strength and Cond.Res. 7(2): 76-89. 1993).
But………………. common sense tells me that if you can't perform a movement pattern efficiently then you can't load it and you certainly can't perform it under fatigue.  The simple truth was my athletes were getting too tight around their thoracic spine and shoulder internal range of motion, and couldn't pull with the proper movement mechanics.  This was a relatively recent development where we were probably putting too much responsibility on the athletes themselves to take care of their stretching and mobility needs.  This on top of the fact their tennis training volumes were pretty high putting a lot of stress on the anterior chain.  So while they were okay for a few reps in our power phase I felt I was pushing the envelope in this phase as they seemed to be getting tighter around their backs and shoulders.
Olympic Lifts – Considerations for Tennis Players
With respect to the Olympic lifts, I know Eric Cressey is not comfortable with the amount of forces the snatch puts on the ulnar collateral ligament, which takes a ton of stress during the valgus-extension overload cycle that dramatically changes the physical shape of most pitchers' elbow joints.  I'm not so sure the tennis elbow is subjected to quite the same elbow stresses and I actually like dumbbell power snatches for tennis players as I think the freedom of movement afforded by the dumbbell automatically reduces the amount of load you can lift.
However all the research suggests that virtually all baseball players have some degree of labral fraying (and I'd imagine it's similar for tennis players). The labrum deepens the shoulder "socket" to mechanically provide stability in a joint that is designed for mobility. Without optimal labral function, going to the extreme demands of stability – overhead movements – is not ideal, especially under load.  So I would still be cautious with how much Snatch work you do with tennis players.
The catch on the clean isn't something to which I'm going to subject to valuable wrists and hands that go through some serious abuse with every ground stroke although I see no problem with high pull variations, though, unless the athlete is getting a bit tight around the traps.
For this reason I thought about keeping the mid thigh clean pull in but even then I just thought it was working to amplify an over dominant front side posture and I wanted to give the upper traps and anterior deltoids a break.
Topped off by the fact that these teenagers were also in class every day and can never get off their phones and tablets, I just made the decision we needed to make some changes for this block.
 
Here was my solution:
My inspiration was to go back to the basics and look for other ways I could get some power endurance using patterns that wouldn't require as much upper body mobility.   So my key aim was to get more mobility around the thoracic and hip on my recovery days and go after the posterior chain on the power endurance days using kettlebells.
1.  Focus on Hip mobility and thoracic mobility
I suggest you check out this article on how to improve rotation while protecting your lower back.  Also check out www.redefiningstrength.com for some excellent blog posts that I used to create my Supplementary myofascial release and mobility drills for foot and leg, knees, lower back and hips, and neck.
Also check out this nice hip flow series which is a bit more dynamic and can be used to warm-up for the kettbell workout.
2. Focus on posterior chain hip power using kettlebells
I suggest you pay attention to the cues here as otherwise you can end up doing something like this.  I am not a fan of doing what looks to me more like a squat swing with a lot of focus on the arms.  This would just be like throwing the baby out with the bath water and replacing one exercise (Olympic weight lifting) that aggrevates anterior shoulder region with another.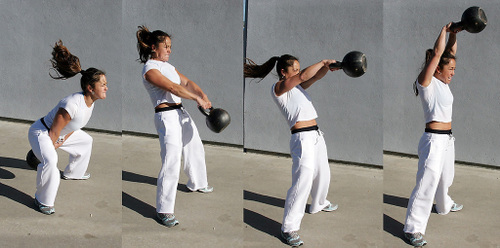 Remember:
If you're not subscribed yet, click here to get free email updates, so we can stay in touch.
Share this post using the buttons on the top and bottom of the post. As one of this blog's first readers, I'm not just hoping you'll tell your friends about it. I'm counting on it.
Leave a comment, telling me where you're struggling and how I can help
Since you're here…
…we have a small favor to ask.  APA aim to bring you compelling content from the world of sports science and coaching.  We are devoted to making athletes fitter, faster and stronger so they can excel in sport. Please take a moment to share the articles on social media, engage the authors with questions and comments below, and link to articles when appropriate if you have a blog or participate on forums of related topics. — APA TEAM
https://athleticperformanceacademy.co.uk/wp-content/uploads/2015/06/bigstock-Young-Woman-On-A-Weightlifting-79994552.jpg
600
900
hloft
https://athleticperformanceacademy.co.uk/wp-content/uploads/2015/05/APA-Logo1-300x156.jpg
hloft
2015-06-05 12:21:28
2022-02-11 22:47:11
Why our tennis players aren't using Olympic lifts