As frequent readers of the Blog will know Athletic Performance Academy (APA) have the great pleasure of delivering S&C services to Gosling Tennis Academy.  In a flash Wimbledon has been and gone so I thought it would be a pity not to do some sort of Wimbledon themed blog.
Wimbledon 2014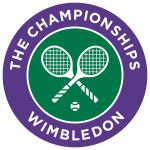 First of all I would like to congratulate all the APA athletes based at Gosling for their successes in making it to the Wimbledon Championships!  I'd like to thank all the APA team who have supported the player's Wimbledon preparation especially Fab Garguilo for his work with Josh, Ed and Dave and Martin Skinner, who is the S&C coach of Aljaz Bedene.
[column width="44%" padding="2%"]
Dan Cox: Main Draw Gentleman's Singles, Career high singles ranking 214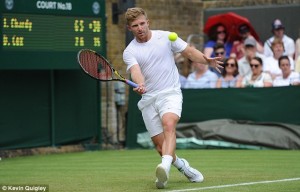 [column width="44%" padding="0″]
[/column]
Josh Sapwell: Boys Singles Quarter Finals, Career high Junior ITF ranking 94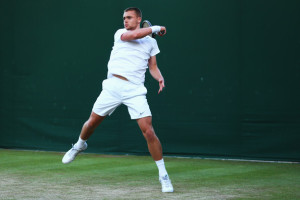 [/column][end_columns]
[column width="44%" padding="2%"]
Ed Corrie: Main Draw Doubles , Career High Singles Ranking 296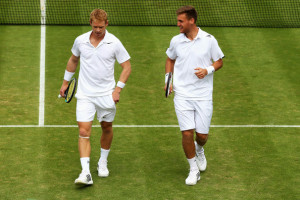 [/column]
[column width="44%" padding="0″]
Dave Rice: Qualifying Draw Doubles , Career High Singles Ranking 283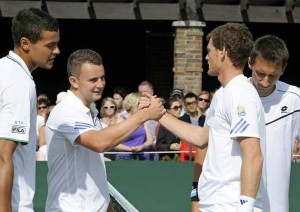 [/column][end_columns]
[column width="44%" padding="2%"]
Aljaz Bedene:  Main Draw Gentleman's Singles Career high singles ranking 71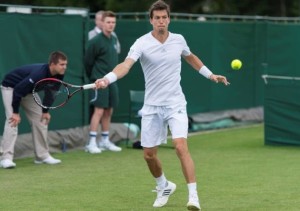 [/column]
[column width="44%" padding="0″]
Emily Arbuthnott (Batchwood HPC): Main Draw Girls Singles Career high Junior ITF Ranking 84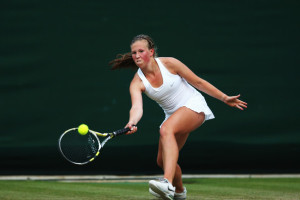 [/column][end_columns]
I look forward to working with all these players and Gosling Tennis Academy in 2014-2015 to build on this successful grass court campaign!
And on to the BLOG!!…………….
Well I guess I missed the opportunity to comment on all the usual S&C 'hot topics' during Wimbledon and talk about the unbelievable agility and explosive of the top athletes with Novac Djokovic leading the way.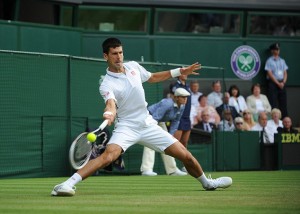 So I thought I would talk about a topic relevant to Andy Murray's performances over the last two championships.  I want to talk about the importance of having confidence and looking at how people get it.  You need it to do something you have never done before (like winning Wimbledon in the case of Andy last year) and you need it to bounce back from a surprise defeat like Andy and Rafa Nadal suffered this year.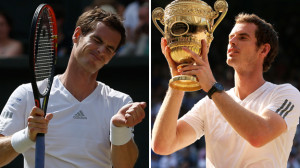 Confidence
Andy lost in the quarter final this year (see full report HERE)  but rewind a year ago and imagine how it must have felt to have the confidence to go into Wimbledon feeling like you could win without ever having won it.  So how do players build confidence?
Most players will use their results as a way of reinforcing success and to feel good about their performances (self-efficacy). Results tell the player/athlete that what they are doing is working and therefore are seen as contributing to a sense of achievement and increasing competence (e.g. time splits in swimming or running that are better – that's what PB's are about). In and of itself there is nothing wrong with this. The question is what happens when the performance results are not as good as they want?
It is how players/athletes handle this perceived under-performance that is the most important challenge. If they turn their results (lack of them) against themselves they will undermine their confidence. If on the other hand they see the lack of results as
impermanent
, temporary and not entirely down to them (because there are always external factors), whilst also taking personal responsibility for continuous improvements in their results, it is possible for confidence to remain higher than it would otherwise.
So to use the example of Wimbledon this year, Djokovic going into Wimbledon playing well and feeling good about his performance (based on his results going into the final) who has a few rounds that he just about scrapes through and clearly under performs, but who then attributes those results to a blip in their otherwise great run, can turn the next match around if they remain positive and confident in their ability. Accomplished performers (at the top of their game) are more likely to achieve this.  That's why coaches don't often worry if their player has to 'win ugly' in the early rounds as long as they remain positive they can take their game up a notch in the later rounds.
The majority will struggle with a poor performance
when doubt takes them over
, you would be more likely to see this in younger players, less experienced players and also where the player is not used to struggling – such as when Federer hit that point in his career where others were very competitive with him – even he was affected until he got his head around what he was about. I think you would normally be less likely to see issues with Nadal, because he is so focused in the moment and doesn't build things up in quite the same way as most, so it was a big surprise to see him exit without a fight against Nick Kyrgios in four sets!  Perhaps you could say Murray used to be very easily thrown by this way of thinking – hence he lost matches where he would have been more competitive if the result hadn't meant quite so much to him.
Where confidence is based purely on winning outcomes the player had better be winning lots otherwise they will consistently under-perform and subsequently lack confidence.
They will either then potentially become perfectionist oriented (keep working harder to achieve perfection – which doesn't work) or they may well give up the sport, after which they may also play really well!
Hope that helps!!
If you're not subscribed yet, click here to get free email updates, so we can stay in touch.
Share this post using the buttons on the top and bottom of the post. As one of this blog's first readers, I'm not just hoping you'll tell your friends about it. I'm counting on it.
Leave a comment, telling me where you're struggling and how I can help
https://athleticperformanceacademy.co.uk/wp-content/uploads/2015/05/APA-Logo1-300x156.jpg
0
0
darren.drake
https://athleticperformanceacademy.co.uk/wp-content/uploads/2015/05/APA-Logo1-300x156.jpg
darren.drake
2014-07-09 08:29:49
2014-07-09 08:29:49
Do you need to WIN to build confidence?