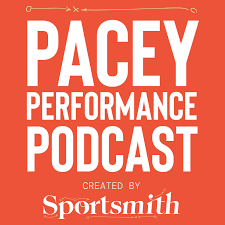 This blog is a review of the Pacey Performance Podcast Episode 380 – Alistair McBurnie & Tom Dos'Santos
Alistair McBurnie
Alistair is a sports science analyst for Manchester United's first team, having worked his way up from coaching at academy level.

Tom Dos'Santo
Tom is a lecturer at Manchester Metropolitan University, where he teaches strength conditioning and sports biomechanics. Previously, he's worked at the University of Salford, and England Northwest and Manchester Thunder netball squads.
? Listen to the full episode here
Why is it so important that we do focus on both performance and injury risk and what's your thoughts on the importance of training deceleration for both of those aspects?
"@Alastair: I think when we talk about deceleration we're either referring to it as an action immediately preceding a sprint or the penultimate steps before a change of direction maneuver. So it's almost like a prerequisite for a lot of actions or high intensity actions that are going on in match play across all team sports.
Performance Perspective
And I think from a performance perspective, a lot of Tom's works looked into the penultimate steps preceding a change of direction maneuver. And we know that within that effective deceleration underpins effective change of direction performance. And that is simply because in order to reduce horizontal momentum and reduce the  requirements of the final change of direction foot plant, as a braking requirement, we almost want that final change of direction foot plant to be more of a propulsive element to which that deceleration and application of high deceleration braking force underpins that.
So from a performance perspective, I think being able to slam on the brakes both quickly and effectively will be conducive to change of direction performance, but also being able to react to situations in game play.  When players are trying to evade opponents, being able to create that separation from the opponent and exploiting the space is really important.
Injury Risk
From a more injury risk side of things, there's a lot of things going on in terms of what are the implications from both a biomechanical and physiological perspective. We touched on this a lot in our recent review that was published in Sports Medicine. But essentially what we're trying to discuss with respect to horizontal deceleration is that they are unique actions in comparison to other high intensity key performance indicators. We talk about acceleration and high speed running, being a very important thing to both expose athletes to, and prepare them for and monitor during the weekly training cycle.
But I think deceleration needs to have the same focus. And from a biomechanical perspective, you'll see that, and this is the work done by Damian Harper. He likes to see a higher impact peak and loading rate from a deceleration, so that higher spike in ground reaction force you'll typically see versus an acceleration which can be down to the rapidly imposed nature of horizontal decelerations, but also the movement strategy performed as well. So that heel foot contact and that stiffness in comparison to a more mid to forefoot striking strategy for your acceleration.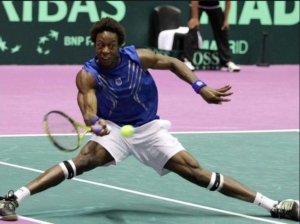 Then from a more physiological perspective, horizontal deceleration obviously have that really strong eccentric element to them which can impart muscle damage. And this is going to have acute implications as well as chronic implications because we also know that the high eccentric force requirements of horizontal decelerations can  disrupt the structural integrity of the muscle cells.  Over the course of a long competitive season, under fatigue conditions, that may actually exceed the muscles' capacity to tolerate those high eccentric loads. And it could cause these acute muscle strain injuries we see.
But then probably from more a chronic perspective, we're again talking about these team sport athletes who are required to repeat these high intensity performance over multiple matches, high fixture densities and repeating these high intensity actions may cause a sub maximal repetitive loading consequence, which may surpass the remodeling rate of the biological tissue because of the limited recovery timelines.
So in essence, we've got this athlete who if they aren't physically prepared enough or don't have the physical capacity to tolerate the high braking demands, as well as the technical proficiency to dissipate or attenuate the braking loads, coupled with the fact that they are required to repeat these high intensity actions multiple times within a training week or within a cycle, they may be susceptible to injury due to the elements that we've just discussed in terms of the biomechanics and physiology of decelerations.
So we want to understand that horizontal decelerations have these unique elements, which if we can understand and highlight, we can sequence them appropriately within a training cycle and hopefully reduce the relative risk of injury that athletes may be susceptible to, but also improve the performance as well, which I'm sure Tom can talk about a little bit more with his work."
"@Tom:  As Alistair was stating before we can treat deceleration from a performance aspect from two perspectives; treating it as an isolated agility action. So if we consider Warren Young or Shepherd Young's definition from 2006, a rapid whole body movement with a change of direction or velocity in response to stimulus. So deceleration in its own right is its own unique agility action, as Alistair was saying before.
Performance Perspective
We typically see it with our wingers potentially in rugby, American football, even soccer, doing those enforced decelerations from an attacking perspective to try and create that separation in order to maybe re-accelerate again or catch a ball or receive a pass.
Then from a change direction perspective, we've discussed something known as the kind of angle-velocity trade off. So typically as the angle increases, we need to reduce our horizontal momentum in order to perform that intended angle or change of direction. And typically, as angle increases our momentum muscle reduce and normally the ground contact time will increase in proportion to that angle.
Based on the biomechanical literature, it seems to be that in terms of the preliminary deceleration, there's probably a minimal requirement to decelerate prior to, or for change of directions around about 45 degrees and below from a pre-planned perspective. Obviously there'll be scenarios in multi-directional speed sports, where if you are having to perform a shallow change of direction where we only need to slam on the brake slightly for an acute angle change of direction, but typically in terms of the foot contact the second to last foot contact that we're interested in (penultimate step), it seems to be 60 degrees and above, and we've even shown some evidence that even the anti-penultimate foot contact has a significant role in deceleration.

Figure- example of 180 degree cut
And again, some of the evidence seems to show that deceleration distances for these sharper change of directions can range from anywhere from about four to seven metres. So it highlights a multi-step nature of change of direction to reduce that momentum in order to deflect our center of mass.
So that's key for performance. You've probably seen yourself as a practitioner athletes run too quickly and they can't perform that intended angle of directional change, which probably affects their ability to deflect the centre of mass and makes them more susceptible to being tackled if it's a invasion sport where we're trying to evade our opponents. So it's kind of like a speed accuracy trade off.
Injury Risk
Then from the injury risk perspective, deceleration actions are associated with injury inciting events. As Alistair has said before, we can get round about six times body weight of impact ground reaction forces within 50 milliseconds. So my background is ACL injuries. That seems to be the kind of window when these ACL injuries occur, these ACL injuries and other tissue injuries occur when we experience a mechanical load that exceeds its ultimate tensile strength.
So that could just be one single catastrophic load, the body's load, and we can be referring to torques or knee moments in particular, which is just ground action force multiplied by the moment arm. So if you are landing stiffly and have a high impact ground reaction force, we're potentially going to increase our knee joint loads and that could potentially increase load into the ACL and the other tissues and structures in the knee in particular. And over time if that single loads is high enough, that could result in a rupture, but as Alistair described really well before, potentially there's this mechanism of a fatigue failure.
So we see athletes performing hundreds of decelerations, hundreds of change of directions without getting injured. So why is it that one time they do get injured? Is it because of a fatigue failure mechanism where we gradually get this reduction in structural integrity and the low tolerance of that tissue? If we experience chronic exposure to these sub maximal loads, which gradually weaken the knee ligament or the other tissues and without adequate rest and preparation, that sub maximal load now becomes a load that it can no longer tolerate, which therefore results potentially in a rupture or strain or whatever, the injury mechanism there is potentially there.
So they are associated with ACL injuries, other soft tissue injuries, ankle injuries in particular, if we experience some high inversion angular velocities, during decelerations. Jordan Mendiguchia, has been discussing this and another is JB Morin, if you're talking about anterior pelvic tilt, and although knee injuries seem to be the predominant injuries associated with decels and change of directions, there's also the potential to generate potentially some hamstring strain injuries as well. Particularly if we get rapid trunk flexion with an extended knee posture which we need when we're decelerating.
And I think they've described it really well, particularly with an anterior pelvic tilt with this rapid trunk flexion, we're going to get a lot of extreme lengthening and loading at the proximal portion of the hamstring. So in addition to knee injury risk from a knee ligament and a quadricep tendon and patellar tendon perspective, we've also got to be thinking on the posterior aspect and the proximal portion of our hamstrings as well."
So with the importance of this based on what you've both said, let's talk about monitoring and testing, so maybe come to you Tom, on testing, and then the monitoring side of thing day-to-day, come to you Alistair on that. Is that alright, Tom?
Testing
"@Tom: Yeah. So I suppose we'll go from like bronze standard completely field based to the gold standard methods in terms of testing deceleration. So from a basic perspective, I think coaches need to start appreciating, maybe just using the coach's eye and start evaluating the technical aspect in terms of deceleration and potentially using high speed cameras. We've all got smartphones. Generally, they all can record 120 frames per second or above. So there's nothing to prevent us now from doing some enforced deceleration with athletes filming predominantly from the sagittal plane from the side and observing some of the technical characteristics.
Bronze Standard ?
If you have got the ability to observe in a frontal plane, we've experienced it before at Salford City, some of our players during just a simple linear deceleration task, will display high levels of knee valgus. So from a movement and quality perspective for every task, I know Kinogram is a very popular for acceleration. I think we should be doing the same deceleration from a movement quality perspective.
With the simple way of measuring deceleration, we need to be thinking about what the KPIs are, what are our key metrics that indicate an athlete who's very successful and very competent at deceleration. So probably the key thing that we're after is time to stop a deceleration or distance to stop. We want athletes to be able to brake very quickly over a short amount of time and over a short distance.
So one crude way of doing it is just simply with a tape measure. There have been some research studies that have used a tape measure. Now one way is to run and once they get to the cone and the tape measures, they slam on the brakes. Not the best way of doing it. A lot of athletes will probably adopt a kind of pace strategy or start decelerating prior.
The next step I'll probably recommend is probably again using high speed cameras.  There's probably two ways of assessing deceleration, which Damien Harper speaks about and I think Phil Graham Smith has done before.  We have decelerating to a predefined point. So maybe that's 15 or 20 metres, or you sprint to a certain distance and once you reach that marker, then you slam on the brakes. So Damien Harper's a big advocate for that one. Phil Graham Smith has done the former where you actually decelerate to a predetermined point.
So what we could do with our cameras, we could position the camera probably about five to 10 metres away in the sagittal plane from the marker. And what Damien Harper did is he examined the approach velocity from 19 to 20 metres just before they had to slam on the brakes and then using your cameras, you can identify a tracking marker potentially on the pelvis or use the whole body if you wanted to. And then you would measure the distance it's taken them to decelerate from that marker, past that point. And you could work out the time to stop. So we get a distance to stop and a time to stop.
But what we need to factor in is the athlete's approach velocity as well, because it's going to be bias towards lower momentum athletes. If you are a larger momentum athlete so heavier and faster, you're at a disadvantage, because you're going to require greater braking or net, horizontal braking impulse to decelerate and reduce your momentum.
The issue with those tasks is that it does require 2D analysis. So it can be a bit more time consuming and based on some of Damien Harper's or Phil and Paul Jones's research, athletes tend to start decelerating before that 20 metre mark. So they were reporting deceleration distances of three to four meters, when in fact they actually started decelerating potentially one to three metres before that point. So that's something that we need to bear in mind if you are just measuring distance to stop from that predefined point.
Silver Standard ?
Probably the next step or the best way to go is potentially using like a radar or a laser device. So we have Stalker speed guns. So that's what Damien Harper's used. That samples at 47 Hertz, so we get an instantaneous velocity profile for our athletes. I know Paul Jones or Phil Graham Smith have used LabX which I think sample at 100 Hertz, so we get a bit more data. With deceleration we're interested in meters per second squared and some people are interested in peak deceleration values. However, that only represents one data point and that could just be a freak or random part of data.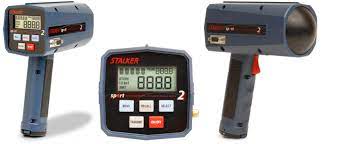 So I know Damien's a big advocate of measuring average deceleration drawing the deceleration task and he started breaking it down into early and late deceleration. And the beauty with that device is we're able to identify when they've started decelerating. So even if you are putting that 20 metre checkpoint, you can identify if they're decelerating, maybe two to three metres earlier. And that's what Damien Harper seems to be finding. Maybe around about the 17 and a half metre marker point, they seem to be putting on the brakes, which is fine as long as you are monitoring. He identifies deceleration distance as the distance from when they've achieved peak velocity to going towards that back pedal. So zero meters per second, and then in a negative direction.
So we can get those metrics from that. And in terms of the potential metrics that we want to examine, we can get our deceleration distance.  They seem to be our two KPIs that we're interested in. So getting the distance to stop and time to stop with appreciation of that athlete's entry velocity. So I don't think it's one single metric, we have discussed a possibility of maybe creating a ratio. So take the athlete's initial entry velocity, and then maybe looking at the ratio of that entry velocity or peak speed and their distance and time to stop.
I believe the Ergo Test is another device that's around about 5,000-10,000 Euros. Stalker speed gun is a bit more affordable, about $2,500 and LabX, I think a bit more difficult to hold of. I believe companies such as Playermaker, which is wearable for the foot, are working on the device potentially to start monitoring it in the field. And then the unique aspect of that is we'll start to be able to monitor foot to foot and load distribution between left and right limbs to see if there's any asymmetries.
LED React, another company are using radar and they're creating kind of like a 25 metre radius dome, and they're potentially working on a deceleration test using that same similar bit of technology.
Gold Standard ?
Probably the gold standard, but probably very difficult to implement in a field would be 3D motion analysis where we can get that instantaneous assessment of centre of mass velocity, but that requires Qualisys or Vicon, very difficult to implement in the field. Although there are now the advancements in marker-less technology as well and I know Jonas Dodoo has started using Binary sports app where identify the marker, and then they automatically track them. Not too sure on the validity of that approach.
But again, a bit more insight into not only just a kind of the instantaneous velocity, but we'll get a bit more insight into how they're performing the deceleration, so you can get some insights into some of the spatial temporal characteristics, limb velocities, step length, step frequencies, etc. So that's a really good, I think there's a lot of potential there. And I think over the next three to five years, I think marker-less technology will be amazing and probably bridging the gap, getting more insights to practitioners in the field."
From a day-to-day monitoring point of view, Alistair, when it comes to deceleration, what kind of things are you doing? Is it like deceleration count? Is it deceleration intensity using player tracking etc?
Monitoring
"@Alistair: I think Tom's alluded to a lot of potential technologies down the line are going to be very useful and give us a lot more insights to assessing and monitoring these actions. But I think based on current technologies (and I think pretty much every top club are using them now) is usually through GPS tracking. It is obviously very useful and it tells you a lot of information in relation to  the volume and also the intensity of whole body movements.
I'd like to underline that it is just whole body movement and for us to really understand what's going on in terms of what is the actual movement strategy of the athlete, we currently won't get that. We're able to more deeply analyze supposed centre of mass velocity with these units. But I think even that will take a lot of extra work within the day-to-day practices. So like you said, we're using count currently. I think it's over three meters per second squared where we are classifying them as high intensity actions. And that's the same for accelerations as well.
I'd like to highlight that there are differences between the demands of a high intensity acceleration versus a high intensity deceleration, which currently just use the same arbitrary cut off value, whether it's three metres per second or 2.5 metres per second or whatever. But in actual fact the actual maximum rates of deceleration are much higher than acceleration. We also know about the biomechanical requirements of decelerations versus accelerations being very different. There may be a bit more of a metabolic cost to accelerations versus greater biomechanical loading of decelerations.
So I think we probably need to look into it a little bit more to see how we're actually evaluating the different actions instead of using these arbitrary thresholds. I know that there's been recent work, I think Damien was involved again to do with individualizing a high intensity locomotive profile using both acceleration and deceleration, but also your max aerobic speed and max velocity. And I think they're the key things really going forwards because if we move away from horizontal decelerations just for a second, high speed running at the moment, we're all using this arbitrary cut off, whether it's 19.8 kilometres an hour or 20 kilometres per hour to assign the absolute volume of running that they're doing at that intensity.
I think if we really want to individualize it, you want to be using that max aerobic speed versus the maximum sprint speed and getting that anaerobic speed reserve. And I think the same can be said for horizontal decelerations as well. So unfortunately I don't have the answers to what potentially can be the next movement for the centre of mass velocity elements but I think realistically, we want to be getting the inter-limb differences, which these more foot based accelerometer technologies are going to be offering just to get a bit more insight into what are the asymmetrical loading patterns between limbs.
And obviously there's going to be position elements to that position specific elements to that and just more simply individual elements to that. You know, some players might prefer to use or have a dominant leg to turn off or to decelerate off. And if we're able to monitor that at both the acute chronic level, we will be able to uncover the trends in relation to if one specific limb is getting overloaded versus another one potentially getting under-loaded? So is there going to be spikes in workload between the limbs in that sense?
So I think until we have these technologies validated and more use in research going forwards, we're at a point where we're going to have to make do with what we've got currently. And I mean, there's still valuable insights to be made from GPS.
And I think if we're to focus on horizontal deceleration as a key performance indicator within a weekly micro cycle, we're looking at it from these two acquisition days. So on a day-to-day; we're looking at two acquisition days, maybe potentially being a G -4 and a G -3, that being the days before a game, as these are windows of opportunity to  train horizontal decelerations.  From a monitoring perspective, you might get that using just simply counts of horizontal decelerations, you can get an indication as to the volume that has been carried out in a training session, whether that is through athletic development training or the sport specific practice through manipulation of drill parameters.
You could maybe see typically on an intensive day where the pitch areas are a bit smaller and you'll see a larger volume of accelerations and deceleration and change of directions being performed. And then that will give us an indication of the volume of deceleration work that these players have been exposed to during training day or this intensive theme day. And I think that is more your volume element and I think Damien Harper discusses this kind of deceleration endurance aspect if we're looking at it from a more physical rationale.
However, then I'd also highlight that in a typically more, what we call extensive training theme where you open up the pitch areas and typically, this is where you get the exposures to maximum velocity, and there's higher volumes of high speed running, which is obviously a key training theme within the week. If you've got one match at the end of the weekend and on these extensive training days, we're going for that high intensity movement speed. But you'd probably also see these high intensity decelerations be performed there. So with the greater distances that you typically get in from opening up the pitch areas, this enables higher movement speeds, which require more intense braking to slow the athletes down.
So I think if we're looking at volume on an intensive training day and looking at the volume of high intensity deceleration actions on a more of a extensive training focus day, you might want to look at the intensity of the high intensity deceleration. And I know Tom's criticized that potentially maximal deceleration doesn't tell you a great deal because it can actually be just an erroneous movement action. And obviously the kind of unit error involved in that as well from a technology sampling rate perspective, it's difficult to uncover. But maybe it's just a way of informing are we actually exposing our athletes to high intensity or very high intensity deceleration actions that potentially offers a bit of insight, and opportunity to track that over time to see when our athletes, when our players have been exposed to above 90 to 95% of their maximum sprinting speed. And if they've not done that in the last few weeks, that's something that we need to sit down and go, right, we need these players to be exposed to that stimulus.
And I think the same can be true for horizontal decelerations. I think if a player's not being exposed to maximal intensity decelerations, it's something that we need to sit down and go, right, well, we need to make sure that we're preparing these athletes because this is going to be happening in competition.
I think currently based on the technologies that we have available to us at the moment, talking more about these whole body measures of exercise volume and intensity with GPS tracking, I think they're probably our best bets to give us insights into the volume and intensity of actions. And there's obviously frequency and density and all that kind of thing that needs to go on as well. But I think moving forwards, we really want to have a bit more insight into the interim differences between what potential deceleration loading is occurring which these kind of accelerometers like Playmaker or the IMUs and maybe give us a bit more insights into all the spatial temporal factors, such as ground contact times, stride rate, stride frequency.
We don't actually know what athletes are exposed to during competition and training. Hopefully we can end up using these technologies in a bit more of our day to day practice to actually uncover the trends on an individual basis to see what is normal for an athlete and go, right, okay. So this player performs a significant amount of turns or deceleration on their left limb. Why is that? Is that a positional requirement? But then to go, is that normal for them? And actually, you know, they might turn a lot more off their left limb and they might actually have a lot more loading going on through their left limb. Just trying to find a bandwidth of what is normal, what is a spike, what is an under-loading to inform more individualized training strategies or interventions as a consequence of that monitoring."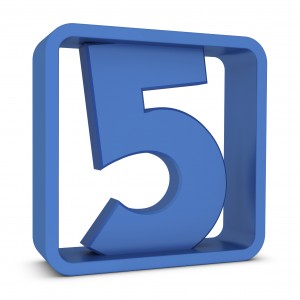 Top 5 Take Away Points:
Horizontal decelerations are unique actions in comparison to other high intensity key performance indicators
There are several testing options ranging from smart phone recordings, to radar guns to motion tracking.
Currently GPS tracking is the main way of monitoring decelerations in professional sport
There are key differences between the demands of a high intensity acceleration versus a high intensity deceleration with more of a metabolic cost to accelerations versus greater biomechanical loading of decelerations.
 Future research – measurement of inter-limb differences using foot based accelerometer technologies
Want more info on the stuff we have spoken about?
Science of Multi-Directional Speed
You may also like from PPP:
Episode 372 Jeremy Sheppard & Dana Agar Newman
Episode 217, 51 Derek Evely
Episode 207, 3 Mike Young
Episode 192 Sprint Masterclass
Episode 87 Dan Pfaff
Episode 55 Jonas Dodoo
Episode 15 Carl Valle
Hope you have found this article useful.
Remember:
If you're not subscribed yet, click here to get free email updates, so we can stay in touch.
Share this post using the buttons on the top and bottom of the post. As one of this blog's first readers, I'm not just hoping you'll tell your friends about it. I'm counting on it.
Leave a comment, telling me where you're struggling and how I can help
Since you're here…
…we have a small favor to ask.  APA aim to bring you compelling content from the world of sports science and coaching.  We are devoted to making athletes fitter, faster and stronger so they can excel in sport. Please take a moment to share the articles on social media, engage the authors with questions and comments below, and link to articles when appropriate if you have a blog or participate on forums of related topics. — APA TEAM
https://athleticperformanceacademy.co.uk/wp-content/uploads/2021/08/Pacey-Performance-Podcast.png
225
225
dazdrake
https://athleticperformanceacademy.co.uk/wp-content/uploads/2015/05/APA-Logo1-300x156.jpg
dazdrake
2022-01-22 11:05:41
2022-01-26 22:35:22
Pacey Performance Podcast REVIEW- Episode 380 Alistair McBurnie & Tom Dos'Santos