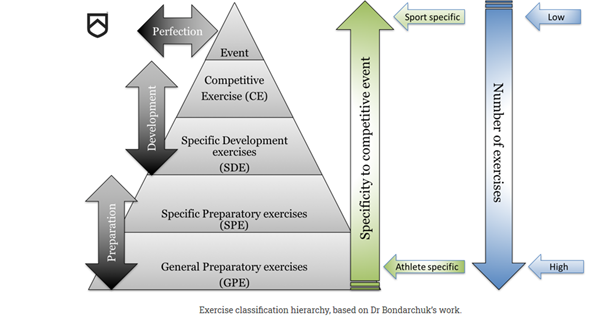 Hi everyone!
Firstly, a big thank you to those who continue to support this blog. I have received messages from people around the UK and overseas and it is truly rewarding. Today I wanted to give my take on the fundamentals on creating a strength program for the youth athlete. Program writing is a process which I really enjoy, especially when you see it unfold and see your athletes engaging in it and getting positive results. One of my best memories was in a high school gym witnessing 15 young athletes executing their programs with intent and energy! The topics in this blog will include:
The audit
Principles of effective programming
Exercise selection
Good quality movement
Earning the right to Progress!
The audit
Before we get to the nuts and bolts of programming principles, a good start point is understanding the sport we are working in. The audit is our 'needs analysis' and essentially it is where we figure out the demands of the game. If you would like an example see my blog on the physical attributes of a youth tennis player.
"The game itself is the only true test of player and team performance, and it's also a measuring stick for the game plan. So centre everything on the game, then work backward from it when planning preparation." – Fergus Connolly, 2016
In developing athletes first and foremost we have to consider fundamental movements, can they emulate the basic shapes and postures? Do they move efficiently without any outstanding compensations? And do they possess the basic level of strength to produce what you ask them too? But, I do like this quote because it's zooming us out and highlighting another big picture, helping them to prepare for their sport.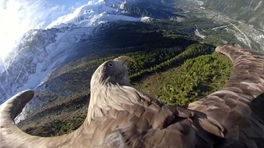 What goes into an audit or needs analysis?
Personally, I look at the sport specific demands then I will look at what is appropriate for the individual. Here are some things for you to consider when developing your needs analysis.
| | |
| --- | --- |
| Sport Specific demands | Individual needs |
| Energy system requirements | Training age |
| Muscle strength/power requirements | Biological/chronological age |
| Movement demands | Peak Height Velocity  |
| Injury prevalence | Injury/illness |
| Technical/tactical demands | Anatomy |
FITT Principles of effective programming   
I discovered that the art of programming does not necessarily come from the individual training units, rather how you sequence these together in a week, month or year given the constraints of your environment. I will briefly explain some of the FITT principles.
Frequency- the Frequency of strength training sessions depends on the interaction of strength training stimulus with the other training modalities, competition schedule and recovery status of the young athlete, recovery being key in youth athletes due to biological and environmental factors.
Intensity- Campos et al, 2002 suggests that the primary driver of strength training intensity is the repetition scheme and the corresponding load. Traditionally, in the gym when prescribing intensity we frequently use the terms repetition maximum or the maximum number of repetitions that can be performed at a given load with good technique. Heavier loads e.g. 5RM would be considered more intense than a 12RM. interestingly, a consideration worth mentioning is that reaching muscular failure, with a relatively light load may be perceived as more demanding and intense than a heavier 3RM load therefore it's useful to account for the interaction by using RPE alongside the prescribed intensity. Personally, I think with youth athletes a sensible and appropriate method to measure intensity, when they are ready to start loading, is prescribing off a percentage of their bodyweight, using this as a start point. Additionally, using a repetition in reserve system can be used to prescribe intensity and can serve as a learning tool in regard to quality and fatigue management.
Time- Time could be further separated into two areas. Time could be the duration of the workout, the time of each set and the time under tension (TUT). Time under tension is determined by the duration of each repetition (eccentric, isometric, concentric phases) and then multiplying that by the total number of repetitions per set. If you seek more research on this you should check out Nicholas Burd's work.
Type- The exercise type is selected based on the desired adaptation you are seeking, good examples of this include selecting whole body multi-joint movements for developing strength, power & size and single joint isolatory exercises for developing structural tolerance and integrity. I am not only an advocate for multi-joint movements for developing youth athletes, I think a healthy amount of structural and corrective exercises are also important to facilitate efficient movement and injury prevention.
Exercise selection
Photo credit: ALTIS & Dr Bondarchuk's exercise classification
Recently, I have discovered Dr Bondarchuks exercise classification, this classification system is prominent as it allows us to organize our exercises more efficiently, into what we as a team deem a specific and general exercises. As we know, not all exercises are created equally therefore it is great to create a categories of movements which are based on transfer, intensity and specificity. If you want to read more about specificity in relation to youth training take a read of my previous article 'Training the youth athlete: How specific do we need to be?'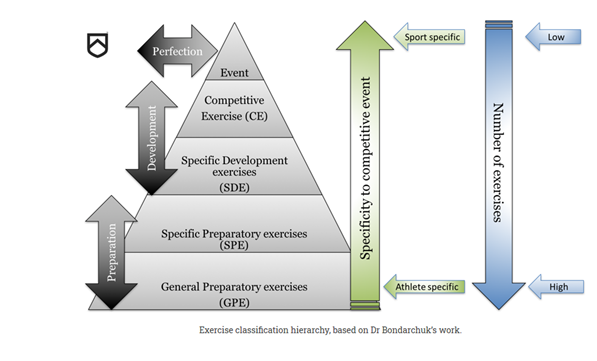 Good quality movement
We could argue about methods of specificity all day long but at the end of the day, if young athletes cannot produce the basic shapes or movements (Squat, hinge, push, pull etc) asked for, this would be our logical start point 'A house is not built on shaky foundations'. When I started an S&C program at a high school, I completely changed my goals for the year when I realised very few people could walk correctly let alone perform coordinated multi-joint movements. I am sure we have all heard the number one rule of youth physical preparation, 'Do not load dysfunction!' This brings me on to my other point.
Earning the right to progress!
The motto a lot of coaches are familiar with! In my experiences, athletes will display varying physical competencies. The questions are; how do we progress individuals safely to more complex exercises? How do we keep them engaged when they see their friends progressing faster than they are? What do we want them to be able to do at each stage of their S&C journey? There are many roads that lead to Rome but, I wanted to share an example of a plyometric progression that I use with my youngsters.
 

Landing

Drop Squat
18 inch Landing
30 inch landing
Jumping (

Concentric

)
CMJ to 18 inch box
CMJ to 24 inch Box
CMJ to 30 inch box
Hopping (

Concentric: eccentric

)
Hurdle hop & Stick
Hurdle rebound & Stick
Single leg variations (increase distance/rebounds)
Depth-Jump (

isometric: eccentric

)
N/A
Depth jump to 18 inch box
High hurdle rebounds
Here we are working through a continuum of complexity and intensity. The levels detail what I would like to see at each stage of a young athlete's development. Although it is not heavily prescriptive it gives us a signpost and a direction of travel.
Hopefully, we have a few more things to think about when developing a strength program for the youth athlete. I think some of the aforementioned principles can be used for working with people outside of the sporting realm, by establishing our end goal and figuring out how we get there in our own environments.
Thanks for reading guys!
Konrad McKenzie
Strength and Conditioning Coach.
References
Campos, G., Luecke, T., Wendeln, H., Toma, K., Hagerman, F., Murray, T., Ragg, K., Ratamess, N., Kraemer, W. and Staron, R., 2002. Muscular Adaptations In Response To Three Different Resistance-Training Regimens: Specificity Of Repetition Maximum Training Zones.
Follow Konrad: @konrad_mcken
Follow Daz: @apacoachdaz
Remember:
If you're not subscribed yet, click

 

here to get free email updates, so we can stay in touch.
Share this post using the buttons on the top and bottom of the post. As one of this blog's first readers, I'm not just hoping you'll tell your friends about it. I'm counting on it.
Leave a comment, telling me where you're struggling and how I can help
https://athleticperformanceacademy.co.uk/wp-content/uploads/2020/07/Bondachuk-Exercise-classification.png
361
597
dazdrake
https://athleticperformanceacademy.co.uk/wp-content/uploads/2015/05/APA-Logo1-300x156.jpg
dazdrake
2020-07-16 11:37:45
2020-07-16 11:42:59
Fundamentals underpinning a physical development strength program for the youth athlete