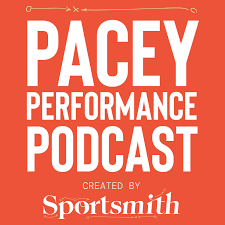 This blog is a review of the Pacey Performance Podcast Episode 400 – Des Ryan, Dave Slemen, Chris Bishop
For this blog post I'll be summarising in bullet point some of the main take away points to help you get, keep and excel in a strength & conditioning role in elite sport.

Meet the Panel
First up, we have Des Ryan. He's Director of Coaching & Performance at Setanta College having previously being Head of Sports Medicine and Athletic Development at Arsenal's academy. In the business since 1998, he's also held roles at Connacht Rugby and the IRFU.
Next up is Chris Bishop. He's Director of Postgraduate Programmes in Sport, at Middlesex University. Last but certainly not least is David Slemen, founding partner of Elite Performance Partners. His organisation helps recruit performance staff and senior leaders into team sport, namely football and rugby across the world.
🔊 Listen to the full episode here
Getting a Job in Sport
"Getting a job in sport.  What would be your advice to people coming out of University, let's say with a Masters, as that seems to be the norm?"
Des – "There are jobs out there but a huge number of people are applying and it is very competitive so if you've just finished a Masters really you've got to tick all the boxes.  So you've got your Masters in strength & conditioning, that seems to be the basics now.  Then you've got to get your Accreditation because I need to know you've got your driving license, because if you join a professional sports team you are driving some very special cars.  But that's only the baseline as well! And then you've got to get experience.  You've got to think about you as a coach, your coaching philosophy, how you develop players, how you work with other people, and learn off other people.  You've got to build up your community, who you hang around with and bounce ideas off.  Then you've got to have achievements, even if it's just a poster presentation in the UKSCA conference.  Get a group together, run a project, have ideas and get them down on paper, and then you are ready for interview.
The other area I'd really highlight to people. People need to dig deep into topics.  We seem to be in a era of snippets, highlights, social media nuggets of information. No! Dig down deep and get the detail.  I've lost count of the amount of people who say 'I'm into LTAD.  It gets to Rhodri Lloyd's Youth Physical Development model, and then it stops.  No! Talk to me about Kelvin Giles, Dan Baker, talk to me about participation and elite performance in LTAD.  Do you have a curriculum, did you develop a curriculum? Talk to me about Sean Cumming's work and bio-banding, and practical examples of managing growth and maturation.  It's not there, that depth, and that depth comes from getting together with people and talking and having initiative.
When we are looking for someone we are looking for talent and energy and for all those boxes to be ticked.
Another area that could be an advantage if people studied it more would be on pitch periodisation/planning – working with the technical coach, understanding technical models and giving them guidance on acute training variables and how they can overload a training session.  It is a bit of a weak area and working on that area could be an advantage.
The more work you put into communities and the more achievements you have the more likely you will become known and highlighted as a talented person, and get the help of a good mentor to review the work you are doing and help you get ready for the interview."
In Summary:
Masters in Strength & Conditioning
UKSCA Accreditation
Develop a philosophy
Go deep into an area
Develop a network – get a mentor
David Slemen: "You need a passion for an area and a thirst for knowledge"
Des – "I like the attributes of someone who is mannerly, objective and someone who tells the truth.  When I ring around people, probably the first question is are they a good person, and a good coach, or do they start fires? I want challenging questions and performance questions but not difficulty with people who don't get on with other people."
Bish – "If you're not going to get a sport qualification, the very least you can do is going to chat with the technical coach to find out how they are designing their training and I think understanding the sport is really key.  If that means going and getting a coaching badge, that is probably only going to help and that's your choice, but certainly get to know the sport and get to know the coach and their philosophy."
David Slemen: "If you can't see it, you can't be it!"
The comment from David was based on the topic around diversity and inclusion.  But I also thought it is important in the wider topic of having role models and helping people gain skills by making sure they are around people who already have the skills you want to develop.
Advertising Roles
Des – "Coaching or physio positions should be advertised even when a pretty obvious candidate is within the organisation.  You can do this role really well, but if you go through this process you know you are the best person in the country for this role, and you've earnt it and you can go into it with confidence."
Sportsmith poll with Top flight UK football leagues
13% – publicly available advertised role
37% – recommendations
35% – promotions within organisation
15% – went with the Manager, or other reason
David Slemen: "It's about trust and it's about risk"
David – "Being within an organisation and applying for a role is a distinct advantage as if we say that cultural fit counts for 50% of the job criteria then you already know what the culture is like there, so you already have more trust.  But the flip side to that is that if you stay somewhere too long, there is a saying that you will always be an apprentice at your first company, and you could be undervalued if you stay too long."
Does Strong Academics Make you a Better Coach?
Bish – " those students that have spent time in a high performance sports environment actually tend to be the best students, which is not something you have necessarily  I would like to think that the MSc and PhDs that are being obtained hopefully help with their decision making processes, so in turn maybe it makes them a more holistic coach so they know when to use data and when not to etc.  It might not improve your coaching skills directly but improved decision making skills still make you a better coach.
They can take some underpinning knowledge that they didn't know before and they know when they can apply that, it's the experience of working that help you pick and choose little bits that lets you help you develop your philosophy while you are working (and studying at the same time)."
Doing a Masters part-time while you are coaching might be a good option if this is part of journey that you envisage you want to go on.  You know who you are, and then you can apply some of the things that you knew would work based on your experiences."
David – "Be in charge of your own career."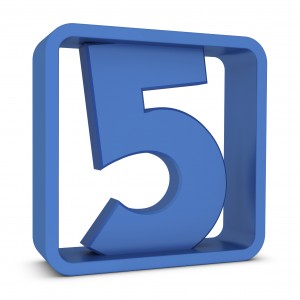 Top 5 Take Away Points:
 Get your basic credentials- Masters degree and UKSCA Accreditation
 Develop your philosophy
 You need a passion for an area and a thirst for knowledge
 Develop your network and get a mentor
 Be in charge of your own career
Want more info on the stuff we have spoken about?
You may also like from PPP:
Episode 380 Alastair McBurnie & Tom Dos'Santos
Episode 372 Jeremy Sheppard & Dana Agar Newman
Episode 217, 51 Derek Evely
Episode 207, 3 Mike Young
Episode 192 Sprint Masterclass
Episode 87 Dan Pfaff
Episode 55 Jonas Dodoo
Episode 15 Carl Valle
Hope you have found this article useful.
Remember:
If you're not subscribed yet, click here to get free email updates, so we can stay in touch.
Share this post using the buttons on the top and bottom of the post. As one of this blog's first readers, I'm not just hoping you'll tell your friends about it. I'm counting on it.
Leave a comment, telling me where you're struggling and how I can help
Since you're here…
…we have a small favor to ask.  APA aim to bring you compelling content from the world of sports science and coaching.  We are devoted to making athletes fitter, faster and stronger so they can excel in sport. Please take a moment to share the articles on social media, engage the authors with questions and comments below, and link to articles when appropriate if you have a blog or participate on forums of related topics. — APA TEAM
https://athleticperformanceacademy.co.uk/wp-content/uploads/2021/08/Pacey-Performance-Podcast.png
225
225
dazdrake
https://athleticperformanceacademy.co.uk/wp-content/uploads/2015/05/APA-Logo1-300x156.jpg
dazdrake
2022-06-23 11:03:06
2022-06-24 10:34:32
Pacey Performance Podcast REVIEW – Episode 400 Des, Dave and Bish