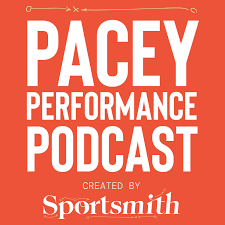 This blog is a bit of a change up in my review of the Pacey Performance Podcast as I'll be doing a "shorter" form review of three Episodes in the next few blogs.
Episode 444 – Jermaine McCubbine – The "hybrid" S&C coach: Physical Preparation, Rehabilitation & Data Management
Jermaine McCubbine
Background
Jermaine is First Team Strength and Conditioning Coach at PSV Eindhoven.  Jermaine has worked at PSV for a number of years, progressing from an academy position into a role within the first team.  He actually started out as a sports therapist and personal trainer before transitioning strength & conditioning.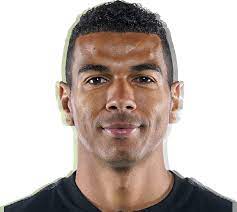 🔉 Listen to the full episode with Jermaine here
''Can you give people an insight into your process of rehabilitating a hamstring and your philosophy of dealing with hamstrings?"
"Of course, it firstly depends on the injury itself.  Is it:
Grade 1, 2 or 3
Proximal or distal
Within muscle belly or within tendon
Re-injury or same site
Estimated return to play timelines
You are always going to split your rehab up into phases.  For me, I will always "programme the satnav" first, so starting from the end and then working back, so we have a loose framework.  I do use the Matt Tabener control-chaos continuum and it's a process that even within the club everyone knows the CCC continuum and what it means.
So, if the end criteria is Return to Play then if we are looking from a testing standpoint, we are looking for:
all the markers to be at minimum of baseline in comparison to contra-lateral limb.
exposure to maximum velocity
multi-directional chaos and high end magnitude and density of accelerations and decelerations through the full range of the clock – whether that's 45 degrees, 90, 135 or 180 degrees
curvilinear running with various start and end positions.
To map that, and start at the beginning, you enter into your PROTECTION Phase.
Phase 1 – Protection Phase
predominantly physio lead – isometric type work
looking at tissue healing strategies
importance of relationships between physio and S&C coach
Address possibilities – what can they do?
Readdress nutritional intake and off feet conditioning programme to ensure there is no decrements in performance
Can we train the other limb?
From an S&C point of view, as soon as you are at the point where you can start doing some isometric strength I'm going to start to assess that muscle.
How much force you can produce in comparison to the other limb
It might not be you go 100% of course.  But if you're only delivering 20% and that's what you feel comfortable delivering that's okay, and then we will track that throughout rehab, looking at net PEAK FORCE and time to contraction and some other variables so we can see when it starts to stabilise and if the phase and the exit criteria we are setting is in line with what we want.
The ultimate goal is to get you back in the fastest and safest possible way with minimal chance of reoccurence.
Phase 2  – Load Introduction
Introduced to key movement patterns – squat, hinge patterns etc
Extensive type strength endurance work
Still continue with some isometric type work
Possible changing of lever lengths, time under tension
Possible bilateral to unilateral
Phase 3-  Strength Development
Increase the variables so more load or more complexity – including some eccentrics
More and more unilateral training
Measuring strength throughout this
Eventually going into training integration and return to play – reactive strength, maximum speed exposure
Everything must progress so you are not missing out on any blocks.  So for example, running continuum, I like to go long to short approach.  So on the field, you might do field lengths at a speed of 40% of maximum speed.  If that goes well, can we progress it to 50%, then 60% etc before we start to get into the more speed endurance type work and eventually bringing you into a phase where speed goes up, intensity goes up and volume comes down.  Once you are at the end stage, volume can go up as well.
"So how are you measuring strength.  Can you tell me more about that?"
That's how I initiate my isometric type work looking at 90 degrees and also 30 degrees from full extension.
Once you have done this test and you have your baseline, and using the other limb as a reference point, track that throughout the rehab to ensure that:
You are looking at the asymmetry value
The relationship between high speed running and your raw scores – so are you adequately prepared to go out and run.  I wouldn't expose you to max speed sprinting until your peak force was within 10-15% and it's more that early rate of force development (RFD), so net peak force at 100 milliseconds.  Those contraction time intervals are linked to top speed running ground foot contacts.
So if we have large asymmetries in peak force across limbs in let's say at bicep femoris, and you have huge asymmetries in contraction time in early RFD there is no way that I am going to let you sprint.   I have seen from testing and screening players that you can get that down to an acceptable limit of less than 10%, so I'm going to push that.  And it's not just numbers on a force plate, as well as seeing how you are moving out on the pitch, do you have good lumbar-pelvic-hip (LBP) control, do you have good front side and back side mechanics, and do I feel confident enough to expose you to what is the highest risk which is asking you to sprint maximally?
If all those things are good, then that's a green light for me.
"When would you introduce the high intensity eccentric training means, as I know jack Hickey did some work in this area?"
Jack Hickey – When and how to introduce high intensity eccentric exercises during hamstring rehabilitation
📝 Read the full article with Jack here
"After you isometric work in the Protection phase, once you start to introduce them to load you might do for example, an eccentric slider.  So if that's okay, I can increase volume on that and also complexity as well.  But ultimately our end goal is to start doing some higher intensity work that is more game specific.  So if we look at the isometric continuum  level we might be doing a long lever bridge on the floor (bilateral) as an entry point, but at the other end of the spectrum I want you to be doing some quasi-isometrics in single leg such as Bosch isometric switches, some medicine ball throws in these extended positions, as well as doing some Swiss ball hamstring tantrums, prone kickers, those high velocity eccentric-contentric type work.  So if I know that's my end point in a gym point of view, then my start point is just following a continuum and making sure it's a seamless transition.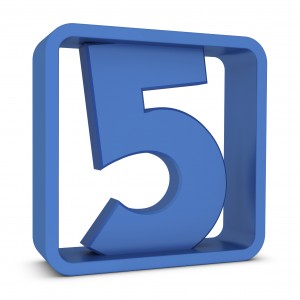 Top 5 Take Away Points:
Split your rehab up into phases starting with the end in mind.
Know your Return to Play End Criteria
Assess peak force at 100ms throughout rehab to track performance
Have a progression approach to running volume, load and complexity
Look for asymmetries in peak force at 100ms of less than 10% as a guide to return to Max Velocity.
Want more info on the stuff we have spoken about?
Hope you have found this article useful.
Remember:
If you're not subscribed yet, click

 

here to get free email updates, so we can stay in touch.
Share this post using the buttons on the top and bottom of the post. As one of this blog's first readers, I'm not just hoping you'll tell your friends about it. I'm counting on it.
Leave a comment, telling me where you're struggling and how I can help
Since you're here…
…we have a small favor to ask.  APA aim to bring you compelling content from the world of sports science and coaching.  We are devoted to making athletes fitter, faster and stronger so they can excel in sport. Please take a moment to share the articles on social media, engage the authors with questions and comments below, and link to articles when appropriate if you have a blog or participate on forums of related topics. — APA TEAM
https://athleticperformanceacademy.co.uk/wp-content/uploads/2021/08/Pacey-Performance-Podcast.png
225
225
dazdrake
https://athleticperformanceacademy.co.uk/wp-content/uploads/2015/05/APA-Logo1-300x156.jpg
dazdrake
2023-05-02 07:49:09
2023-05-02 11:39:31
Pacey Performance Podcast Review – Episode 444